What is involved with a website accessibility audit? (Part 2)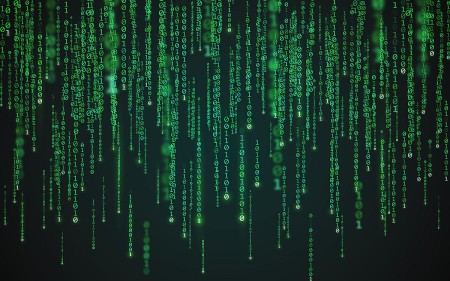 What is an automated matrix?
In this article, I wish to clear up the most common misconception when it comes to website accessibility, about automated matrices.
What is an automated matrix? In principle, that is easy to explain. It is software that runs a series of automated tests on your website and tells you whether you pass or fail each one. The standards for website accessibility are broken down into 3 levels, known as WCAG A, AA and AAA.
A is the lowest standard and the easiest to reach. The Disability Discrimination Act (which has now become part of the Equality Act) stated that websites needed to be accessible for people with disabilities, just like physical buildings needed to be. Although there were (and still are) many caveats and exceptions, it was generally accepted that websites needed to at least reach this level to be seen as "accessible" under the DDA.
AA is the next level up and was adopted by the UK Government in recent years as the minimum standard that public sector websites needed to achieve and has generally been accepted as the minimum standard that all websites should achieve these days.
AAA is the highest level and is seen as a standard that websites that really want to be fully accessible should achieve. Although it is not mandatory at the moment, I do not need to have the gift of foresight possessed by Elrond of Rivendell to predict that this will be adopted as the standard that all websites should achieve within a few years. This being the case, it makes sense to aim for this now, I would have thought.
The most common misconception
OK, so what is the most common misconception?
AA only is not OK.
A lot of web designers look to the Government for guidance and, at first reading, could be forgiven for thinking that the AA standard is all they need to achieve and they ensure that their website passes an AA automated test.
The problem is that the AA Guidelines make it quite clear that, to pass at AA Level, the website MUST also pass the single A standard. I see so many websites where all the focus has been on AA only and their website fails to meet the A standard.
It is not the Government's responsibility to point this out. It is the responsibility of the web designer to do the research for themselves. Just doing this will make a huge difference to the accessibility of your website!
In my next article, I will discuss the two other misconceptions around Automated Matrices.
Find out more
If you would like to watch my TEDx Talk on Website Accessibility, please follow this link: https://webaccess.live
If you would like to find out more about website accessibility, why now view our website dedicated specifically to the subject? Please follow this link to visit it: https://accessibilityaudit.co.uk/
If you are interested in a free initial review of the accessibility of your website, why not book yourself in for a consultation? Please follow this link to do so:
https://calendly.com/cliveloseby/accessibility-audit-free-initial-consultation
Clive Loseby
Access by Design. Accessible Websites, Beautifully Designed.
Outstanding Website Accessibility Audits
Award-winning web design, Chichester.
Related posts