So what is wrong with dropdown menus?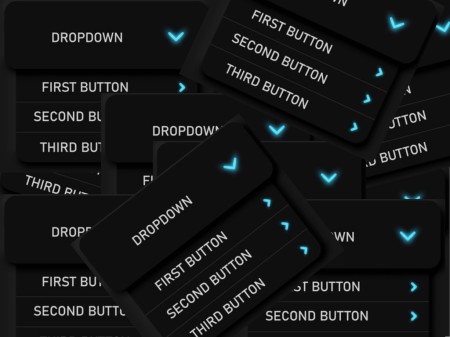 The benefits of using a dropdown menu
Dropdown menus are a convenient way of keeping your website clean and uncluttered. They are easy to use and require very little skill to operate. What on earth could be wrong with them?
Well, let us take an audit I did recently for a travel company and see.
Mede is blind and uses a screen-reader and a keyboard. She is booking her journey.
There are drop-down menus for the number of adults, children, senior citizens and students. Each dropdown menu has a list of values between 0 and 20.
Simple, most people would just choose what they want from the dropdown menus and proceed to the next stage of the booking process. Unfortunately, as Mede tries to navigate through the selections (she is a student), her screen-reader helpfully reads out the entire list of adults she can choose from, from zero through to 20! It does the same for children as well before she can get to the student dropdown and choose 1 instead of zero.
Unfortunately, these options were not marked up correctly so she had to go back and forwards several times. This was especially frustrating as she had set the Adult quantity to 1 before realising that she could go as a student and get a cheaper rate. Navigating back to the Adult quantity and selecting zero again from the dropdown was a bit tricky, to say the least.
The benefits of not using a dropdown menu!
This would have all been avoided by simply allowing visitors to type in the number of people in each category freely. A simple validation check would have prevented incorrect values from being entered.
If Mede was making a booking for a group of people and had to wait until her screen-reader had reached the correct value, you can imagine how even more frustrating this could be!
That was an easy set of options, there was a range of numbers to choose from.
Would you want to have over 40 options to choose from?
Previously, Mede audited another website where she had to fill in a simple support form and there was a dropdown list of over 40 different subjects to choose from! Imagine having to listen to all 40 being read out, if your query was the last in the list! That was before she could fill in the box where she could actually ask her question!
I understand that whoever designed the form was trying to be helpful, in guiding the enquiry to the right place but if they had seen first-hand what it was like for Mede, they might have done it very differently.
This stuff is not usually difficult, it just takes awareness!
Find out more!
If you would like to learn more about website accessibility, why not watch my TEDxTalk? All you need to know in 15 minutes! Please follow this link, it should start at the right place on the live stream where I am introduced:
If you are interested in a free initial review of the accessibility of your website, why not book yourself in for a consultation?
Please follow this link to do so: https://calendly.com/cliveloseby/accessibility-audit-free-initial-consultation
Clive Loseby, Access by design.
Beautiful, Accessible, Web Design, Chichester and Outstanding Website Accessibility Audits.
Related posts