Wordpress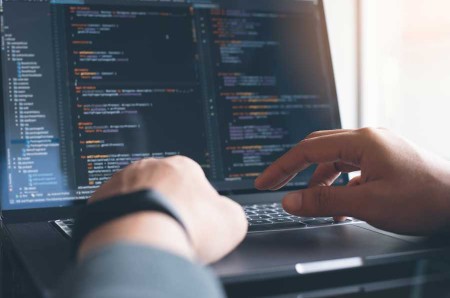 What is WordPress?
WordPress is the most popular Content Management System (CMS) in the world. Over 40% of the world's websites are built with it. It is so popular because it is easy for people with little technical knowledge to use to mange their websites. WordPress, in common with nearly all other Content Management Systems, comprises of 4 parts:
A database containing the structure and content of the website
A template which contains the files to make the website look and perform in a certain way
The core WordPress files. These enable the websites to actually load and allow users to login and make changes to the database, which then, in turn, changes the website.
The physical content. This will consist of images, videos, audio, documents and any other similar files.
How is it used?
The key element to WordPress is the Template used. The vast majority of people (including the vast majority of web designers) who use WordPress or another CMS do not have the knowledge to code their own Templates. There is nothing wrong in that, it just means that they have to use a Template written by someone else. This may be free or bought from a website such as Theme Forest for around $59. Many people also use website building software, such as Beaver Builder, which loads within WordPress and makes it easier to use to build a WordPress website.
The difficulty is that these templates invariably contain many errors which can prevent the website from functioning properly, making it slow to load and are liked less by Google. Google has very high standards when it comes to measuring the quality of a website.
How do we use it differently?
We love WordPress! We have used it for over 10 years but in all that time, we have never bought a template from anyone else. We have always coded our own. This is the only way we can ensure the following:
A very high level of build quality
A very high level of accessibility
Code that is written for the client's needs, rather than relying on plugins to determine how a website will look visually.
Robust code that performs extremely well over months and years. Every website we launch has gone through over 80 separate checks
Run Your Own Website, our flagship product, is built using one of our bespoke WordPress themes. This ensures that each website attains our high standards whilst being built much more quickly.
Is WordPress safe?
In some circles, WordPress has a poor reputation. In almost every case, this is not down to WordPress itself, it is down to poor quality templates and poorly coded plugins being used. As long as your hosting is secure (we have our own Enterprise Hosted Environment, based in the UK) and your Templates are well-coded, you can use WordPress in the certain knowledge that you are safely using a platform used in over 455 million websites!
A winning combination!
We believe that we have, with our own Bespoke templates and the world's most popular CMS, a winning combination! This is proved by the many testimonials we get from our clients! We would love to chat with you if you would like to find out more. Please do call us on 01243 776399, send us an email by following this link or book yourself in for a free consultation by following this link.
We are proud to create websites properly, without compromise, every time.
Access by Design. Accessible Websites, Beautifully Designed.
Outstanding Website Accessibility Audits.
Award-winning web design, Chichester.
Changing the World, One Website at a Time.