A Chichester web design agency
Access by Design was founded by Clive and Jess Loseby in 2006.
Clive is a recognised authority on website accessibility for disabled people and is a passionate speaker about the subject. He has worked with computers for over 40 years. He also has a Post-Grad in Music and was previously an international, award-winning composer for TV and Film. His credits include BBC, Channel 4, Universal Studios and Walt Disney.
Jess is an international award-winning Digital Artist with a long list of commissions to her name. After being paralysed from the waist down in an accident as a teenager, Jess became a recognised expert on website accessibility for disabled people and laid down the principles that have been the foundations of our approach to website design. Although Jess is no longer part of Access by Design, those same principles will always be the guiding force behind every website they build now, and in the future.
Clive gave a TEDxTalk in March 2022. He covers the basics of website accessibility in an easy, non-technical manner and we would invite you to watch it, by following this link:
The great thing about working with Access By Design is that they know everything. However small your project, they will bring a vast hinterland of knowledge to it. They'll tell you what's going to work, how it works and how you can make it better. The fact that they have devised software to make websites usable and readable for everyone speaks volumes. Clive Loseby always goes the extra mile to see that you get what you want. He'll even recommend things that have nothing to do with website design. I should also thank Polly for her patience and creativity in making it happen.
Michael Pilgrim
Highbrook Media
What's in a name?
The Disability Discrimination Act became law in 1995 and was replaced by the Equality Act in 2010. Physical access to buildings for disabled people has therefore been a legal right for many years. This same legal right also applies to websites and accessibility guidelines were first issued as far back as 1999. Sadly, according to the World Health Organisation, 98% of websites tested in 2020, failed to meet basic accessibility standards.
Access by Design have always done things differently. Their mission is to prove that it is possible to have a website that is both fully accessible and beautifully designed, following principles laid down by Jess.
In 2011, they created the world's first fully accessible website that was also both mobile and tablet friendly and they have been doing the same with every website built since. This was recognised when they won the Product Innovation Award in the Observer Business Awards in 2015.
In 2016 Access by Design launched what has become their flagship product: Run Your Own Website. This is a lower-cost version of their bespoke WordPress websites. It allowed a wider range of clients to have websites that still met Access by Design's stringent standards. Version 2 was launched in 2021 and offers additional options such as e-commerce, a subscription paywall and many other features. It is their biggest-selling product and was Highly Commended in the Product Innovation Category at the Observer Business Awards in 2018.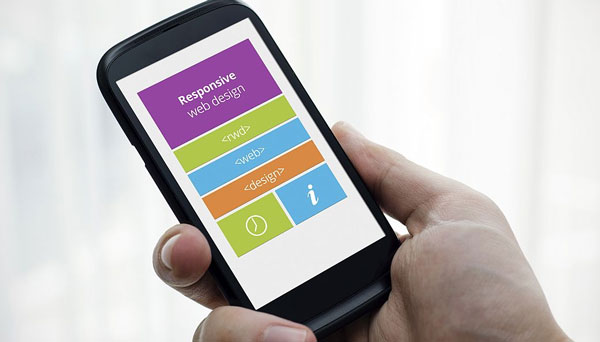 In the many years Access by Design have been designing and building websites in WordPress, they have never bought a template from a third party – they have always coded their own, to ensure quality and integrity of code. This is important from an accessibility point of view and very important from Google's point of view too. Google is blind, strongly favouring websites that are built properly and are accessible for everyone with a disability.