eCommerce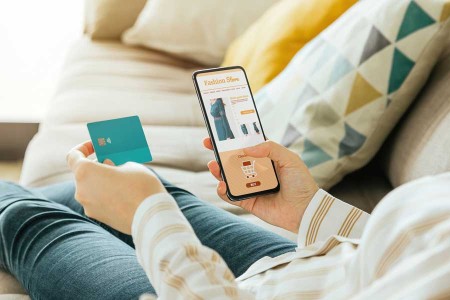 Selling online has never been easier and yet it has never been more competitive!
There are so many solutions out there thatb appear cost-effective but you need to ask yourself a fundamental question.
Who is going to buy your products? How are they going to find you?
You can spend a lot of money advertising through social media platforms like Facebook, you can pay for a Google Ad campaign (other search engines are available of course) but the minute you stop paying for it, that flow of prospective buyers stops immediately. What do you do then?
You could spend a limitless amount of money on Google Ads but it will do nothing for your organic positions on Google's listings. Not one tiny bit. Unless your website is built to a very high standard, is accessible for disabled people and is hosted in the UK (amongst other things), when your adverts stop, you will be faced with the difficult decision of either getting your website rebuilt properly or carrying on paying for more ad campaigns. Would it not make sense instead to have your eCommerce website built correctly in the first place?
We have worked with many different eCommerce solutions over the last 14 years and, since 2018, we focus exclusively on one product: WooCommerce.
WooCommerce is the most popular solution for WordPress. It is by far the most sophisticated and supported by hundreds of developers around the world. There are hundreds of different templates available to purchase for a low cost but the difficulty with going this route is that these "off the shelf" templates invariably have coding and accessibility errors. These will affect your Google rankings and the experience of visitors to your website.
Whether you are looking for a beautiful bespoke eCommerce site, like Brilliant Gin (please follow this link to visit the Brilliant Gin Website) or one built with our flagship offering, Run Your Website (please follow this link to visit the eCommerce stores built with Run Your Own Website), if it is one we have built, you can be assured that the code quality and accessibility will be second to none. Please get in touch with us today to find out more.
Access by Design. Award-winning web design, Chichester.