Sell Online
eCommerce Website Design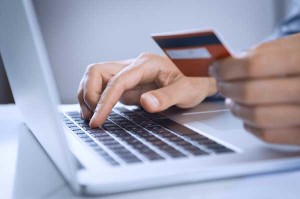 Selling products online has never been easier
As an established Chichester web designer we have discovered that more and more of our web design clients want to sell products online. We have now provided several eCommerce solutions to suit various online Sussex retailers.
PayPal buttons – an economical eCommerce solution for Sussex businesses
For customers who only wish to sell a few products online or who want an online shop with limited functionality as a stepping stone to a full eCommerce solution, we can develop a website with a PayPal button facility. This enables you to create a new product and add a PayPal button to each product. Paying through PayPal does not require a PayPal account and takes advantage of this well known payment gateway.
Fully integrated eCommerce solutions
For a really professional, good looking eCommerce website which is easy to manage and offers great user experience our full ecommerce solution is for you. We have developed eCommerce software which fully integrates with our custom websites so that the transition from website to shop and back again is seamless. Both shopsite and website look identical so that the customer does not notice the transition. This instils confidence in the buyer and presents a much more efficient impression than clicking on a particular button to enter a shopsite, which can look totally different from the website you have come from. We have created full eCommerce sites for Sussex companies and look forward to finding you the right solution for your business.