Accessible
Website Accessibility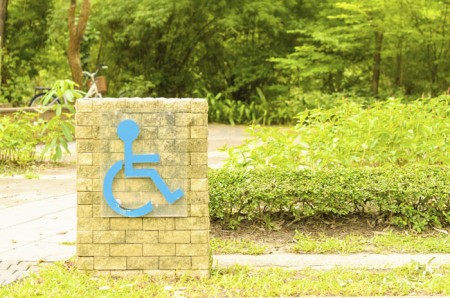 At Access by Design we place great importance on the accessibility of our websites – opening up the internet for everyone.
What is Accessible Website Design?
An accessible website is one that can be read in a number of different formats to accommodate as many different disabilities as possible. Every site we design is formatted in –
Large Print
Easy Read (dyslexia friendly)
Old-style Mobile
No Styling (screen reader-compatible for the visually impaired)
Sitemap (easy navigation)
Accessibility also covers the readability of your site on different devices and screen sizes. Websites should perform exceptionally regardless of how they are being viewed. Our solution is known as 'accessible responsive website design' – this optimises your site's content to any screen size on any device.
So an accessible website is one that is open to everyone, regardless of whether or not they are disabled and using adaptive technologies to access the net.
Why would you want it?
First – economics – open up your website to a huge market – taking into consideration registered disabilities, sight problems and old age, in excess of 40% of the UK's population would benefit from accessible websites. The spending power of disabled people in the UK alone last year exceeded £80 billion so it makes economical sense to tap into this market.
Competition – It's also projected that by 2015 smart phones will have overtaken computers for internet usage. Therefore the content of websites needs to be easily accessible from that device to ensure your site is reaching its maximum potential and keeping viewers interested and loyal to you, rather than your competitors.
Compliance – your website must be compliant with website standards – we don't want to scare you but just consider that AOL got sued for an undisclosed amount (but reportedly in the $ millions) by the NFB (National Federation of the Blind) as their website wasn't compatible with screen readers; therefore it was inaccessible to the blind.
Guidelines to follow
Accessibility guidelines are set out by the World Wide Web Consortium (W3C) and the specific guidelines for the accessibility of your website and content are called WCAG. Just to confuse you, W3C and WCAG guidelines sometimes contradict each other so it's important that you seek professional advice from your website designer.
Going even further
We like to go the extra mile and so have created a badge which we display on sites we build if they stand up to our excedingly high standards for accessibility. Look out for it on our sites!
Accessibility Badge Standard
Accessibility Standards Accessibility Badge
Checks you can do today
Consult your website designer to ensure your website:
Is compliant with accessibility guidelines and to make sure you're reaching as many customers as is possible.
Includes 'alt tags' on all images - this is a basic description of the picture. Visually impaired internet users often use screen reading technology to understand the images on the page.
Has easy navigation using sitemaps and good use of parent and child pages.
Uses a high contrasting colour palette with no clashing colours.
For more information on the different formats your site should be available in, please contact us at Access by Design. For more information on website accessibility, check out our blog by following this link.