What is involved with a website accessibility audit? (Part 2 - continued)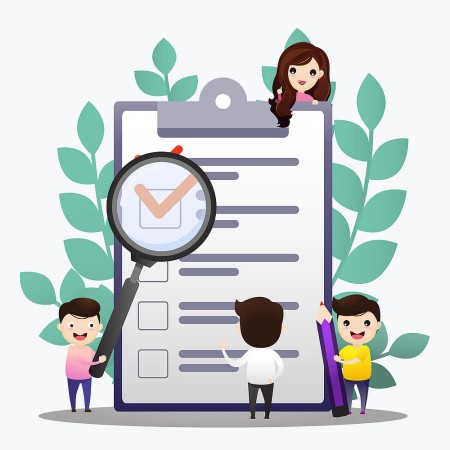 It is not just one tick!
In my previous article, I explained the common misconception that designers often think that the WCAG AA Guidelines are all that need to be met to make a website accessible and how passing the single-A guidelines are also mandatory because otherwise, you will not pass at AA level.
So, your website passes A and AA and you proudly put that into your accessibility statement. That is a great thing, of course, and you are making life easier for disabled visitors coming to your website. However, that is not the end of the story, it is just the beginning.
Have you heard of Coding Standards?
Let us talk about Coding Standards. These are also known as the W3C Guidelines and are a different set of guidelines that came out in the same year that the WCAG Guidelines were released, 1999. W3C, by the way, is shorthand for The World Wide Web Consortium. This community is led by Sir Tim Berners-Lee, the inventor of the World Wide Web and it works to develop Web Standards, to ensure website developers create websites that, in short, work for as many people, on as many devices as possible.
I do not want to get bogged down in the technicalities of HTML, CSS, AVG, Ajax and a ton of other things, I think the easiest way I can describe them is as a set of building regs for websites. In the UK, if you want to develop a physical building, it has to meet a set of building regs and be signed off by a Building Inspector before it can be used. It is the same with websites and the great thing is, you do not need to use a building inspector, anyone can check for themselves!
It is simple, the more of the building regs your website meets, the better it will meet the needs of your visitors to your website, including search engines.
What about different browsers?
There are other matrices that you can also be measured up against, such as whether your website is compatible with different versions of different browsers, such as Firefox, Chrome, Edge, Safari and so on. Again, it is obvious, the more browsers your website works with, the more people will be able to use it because people will visit your website with of versions of their browser and it is not for you to insist that they have the last version installed!
Those of us who have been around for a while will remember Internet Explorer 6, which was perhaps not the most effectively-coded browser but, unfortunately, was the one that came with Windows and was therefore the one that most people used. The headaches it caused designers who would have to put in all sorts of fixes and bodges just to make their website work in Internet Explorer 6 was legendary. Thankfully we are all beyond that now but it is important to make sure that your website works in different versions of browsers that have been around for some years.
It is always best not to cut corners!
Doing these kind of checks are not the most fun part of building a website but it is the most important thing because, the less errors there are on your website, the more robust it will be.
I am proud of the fact that our websites go through 82 checks before they launch and that might be why some of them are still working well, over 10 years later, even if they might need a new design for other reasons! This is one of the reasons why our own brand-new website is finally moving towards a launch soon!
Build it properly and everyone benefits!
In my next article, I will look at what it is involved in the manual checking of a website.
Would you like to find out more?
If you would like to see my TEDxTalk on website accessibility, please follow this link:
https://accessbydesign.uk/my-tedx-talk-on-website-accessibility-for-disabled-people-is-now-online/
If you would like to find out more about website accessibility, why now view our website dedicated specifically to the subject? Please follow this link to visit it: https://accessibilityaudit.co.uk/
If you are interested in a free initial review of the accessibility of your website, why not book yourself in for a consultation? Please follow this link to do so:
https://calendly.com/cliveloseby/accessibility-audit-free-initial-consultation
Clive Loseby
Access by Design. Accessible Websites, Beautifully Designed.
Outstanding Website Accessibility Audits
Award-winning web design, Chichester.
Related posts