How to Migrate Your Business Online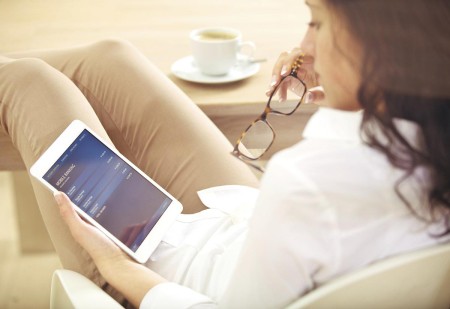 The consequences of the deadly epidemic have been truly harsh on people. However, certain reports reveal a considerable increase in the close of traditional businesses. Rather than dwelling on the pain, damage, and uncertainty, migrating your business online is probably the wisest decision. This decision will help you survive and thrive during these tough economic times.
While consumers prefer online shopping more than in-person shopping, moving your business online is important. In a nutshell, businesses' online presence is more important than ever. Nonetheless, there has been a drastic shift in people's spending habits. A greater number of people are going online to make their purchases. This is how they are adapting to the new normal.
You should note that moving your business online can efficiently help in generating extensive revenues. And this will help in keeping your operations going and functioning well. This article will discuss a few actionable steps you can incorporate within your business and migrate online.
Let's get going.
● Purchase a Domain Name
First things first. While you're transforming your offline business online, you need to select and purchase a domain. This is indeed a crucial step towards moving your business online. To purchase a domain, you can search for the name of your business. You will get a few results from where you can purchase your desired domain.
If your offline username is already taken, you can always look out for alternative domain names from domain purchasing platforms. Purchasing a domain name is indeed a big step for you as a business owner. Thus, you need to take your time and follow a few guidelines.
Consider purchasing .com, as it is considered the most powerful domain extension.
Never use numbers or hyphens for domain names.
Trademarked domains are very likely to get you in legal trouble, so you must avoid them.
If you are a local business, you can consider using local extensions.
● Formulate a Website
Now that you have a registered domain name, you must start building your website. This is the most crucial step while setting up your online business platform. So, you need to think hard about your expectations from your online business before setting up your business platform. Before anything else, create a logo for your website and create a theme around it.
You can consider designing a DIY logo that represents your eCommerce business or store in the best way. If you wish to sell products through your website, you need to formulate an e-commerce platform.
But if you're just advertising your offline business, you can start with digital marketing. This will efficiently help you establish the credibility of your business.
● Design the Website Efficiently
Next, it is time for you to work on your website design. Here, you will require a business logo and a well-designed website. As you are just starting, it's always best to pick out a simple yet professionally designed theme for your website. If you wish, you can also add certain customizations over time.
Remember that your website design will do the talking for your brand's personality. So, apart from mirroring your brand, your potential customers can easily navigate through your website. While designing your website, you can use pre-made themes best. This will help in ensuring that your website carries the appropriate image of your brand.
● Consider the Things You Wish to Sell
Now that you have successfully created a website for your online business, it's time to focus on other things. You will have to decide what you should be selling on your website from your existing offerings. You can easily start by adding your best-selling items to your e-commerce website. This might help you determine new products that are increasingly selling at your online store.
● Assimilate All Your Legal Papers
While you are migrating your business online, it doesn't mean that you are exempted from the standard legal procedures. Nonetheless, you will have to fulfill greater requirements. However, it entirely depends on how you consider and plan to run your business. Some of the legal documents that you will require to assimilate are:
DBA license
Business License
Data privacy
Tax obligations
● Incorporate Valuable Content into Your Website
It is no secret that content is an immensely crucial part while migrating your business online. This is because your potential customers will not be able to visit you in person. So, the only way to become familiar with your services is by providing good content about your business. You can consider adding content to the key pages of your website so that your customers can easily learn about you.
To Conclude
You must consider transforming your marketing strategies if you are still an offline business. Falling behind your competitors is not something that you would ever want to experience. So, take a closer look at your current setup and determine how things are going online. This will help you acquire more customers and generate revenue for your online business. Besides, switching your business from offline to online will help in keeping it going.
Access by Design. Beautiful, Accessible, Web Design, Chichester and Outstanding Website Accessibility Audits.
Related posts