Website Accessibility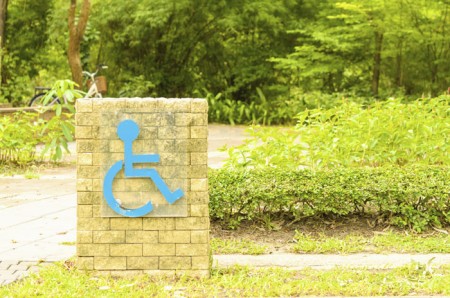 When you hear the word Accessibility, what comes to your mind? Disabled toilets, ramps into buildings, lifts instead of staircases? Loop systems for the Deaf? Guide dogs, Blue Badges, walking frames, all sorts of different images may come to your mind. You will probably have heard of the Disability Discrimination Act (DDA), as it has been around for nearly 20 years and, if you are a business owner, you may well have had to make some changes to your place of work to take account of it. In any case, I think it is fair to say the most people reading this article would understand the concept.
However, when it comes to the phrase "website accessibility", what images come into your mind then? The Internet has opened up so many new channels of access to everyone, regardless of ability or otherwise, so perhaps it is harder to imagine what issues there might be.
I'd like you to try an experiment.  Go to your website and then turn your monitor off. How would you navigate around it?   Turn your monitor back on and then unplug your mouse.  How would you navigate through it?
This is what life is like for millions of people in the UK. These people have got money to spend on goods and services just like anyone else, if they can't easily find out what you offer and how to get hold of you, they will very quickly go elsewhere and you will lose their business.
The DDA has applied to websites since 1999, which comes as a complete surprise to many people. Although there have been a very low number of prosecutions to date, having an accessible website is still a legal requirement and the number of prosecutions is only going to increase.
However, that is only the beginning. Having an accessible website opens doors to many other visitors. For example, blind people use screen readers which use computer generated speech to "read" the website to them.  This is the same technology that is used by an increasing number of cars which have voice-activated internet browsing on board. If, for example, your website offers a large print version or a dyslexia-friendly version, you are giving options to many millions of people which will make them feel comfortable and welcome. Everything you do to make life easier for visitors to your website will reward you many times over as people like to stay with what makes them feel comfortable.
Making your website accessible is often not as difficult as you may think. Here are two tips to get you started:
Make sure that all of the images on your website have Alt tags. This is what will be picked up by a screen reader and will be picked up by a Google images as well.
Never use the phrase "click here" for hyperlinks. If you are blind, "click here" is meaningless as you cannot see where "here" is. Always use the phrase "Follow this link" instead. It is courteous and inclusive.
Implementing these two suggestions will not take too much time and you will be amazed at the difference it will make! Website accessibility is something that every business needs to think about, more visitors to your website means more business your you!
If you would like to find out more about how we could help you in this area, please call us on 01243 776399 or email us: info@access-bydesign.com
Clive Loseby - Managing Director
Access by Design
Related posts