What is a website accessibility statement and do you need one? (Part 1 of 2)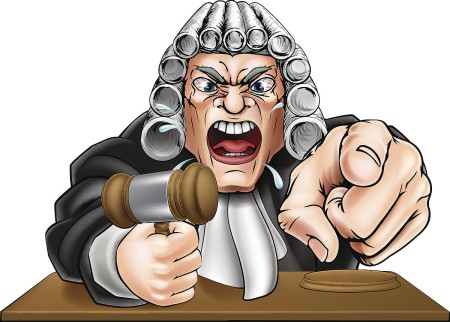 A powerful ally
A website accessibility statement is a powerful document. One that is properly written, following a professional website accessibility audit, will do two extremely important tasks for you and your business.
Firstly, we will look at the legal side. It needs to be said, but I do not like to dwell on it, as I much prefer to focus on all the positive benefits of having a well-written accessibility statement.
The Equality Act
It is your insurance against action being taken against you. All websites in the UK fall under the Equality Act, whether they are in the public, business or charity sector. Just like any physical building, that can be accessed by the public, must be accessible for disabled people, the same applies to websites.
After you have had an accessibility audit of your website, an accessibility statement could be written. Although the syntax may vary, according to whether you are a public organisation or not, it should list the issues with your website that may make it difficult for disabled people to use.
This is why it protects you
If a disabled person, knowing the issues with your website, still wishes to use it, they are doing so in full knowledge of its shortcomings. This makes any future litigation very difficult as they were aware of any issues beforehand.
The problem, however, lies in the fact the many accessibility statements have been poorly written or even lifted off other websites and may be making statements that are untrue, stating clearly that it passes all the required standards.
Only if it has been done properly!
This means that a disabled person may then use your website, confident in how accessible it is and then discovers that it has major problems and you are then in a precarious position. By the way, when you list the issues with your website, you should give an indication of when these issues will be addressed.
This is why it is important that both your website audit and your website accessibility statement are carried out thoroughly, to make sure that all of your issues are covered.
In my next article, I will focus on what I always prefer to do, which is to extol the positive effect that an accessibility statement can create, regardless of the accessibility issues that there may be with your website.
Would you like to find out more?
My TEDxTalk on website accessibility went live on the TEDx Channel just over a day ago and has already been watched over 20,000 times! Please follow this link if you would like to watch it:
https://accessbydesign.uk/my-tedx-talk-on-website-accessibility-for-disabled-people-is-now-online/
If you would like to find out more about website accessibility, why now visit our website dedicated specifically to the subject? Please follow this link: https://accessibilityaudit.co.uk/
If you are interested in a free initial review of the accessibility of your website, why not book yourself in for a consultation? Please follow this link:
https://calendly.com/cliveloseby/accessibility-audit-free-initial-consultation
Clive Loseby
Access by Design. Accessible Websites, Beautifully Designed.
Outstanding Website Accessibility Audits
Award-winning web design, Chichester.
Related posts