The Rise of eCommerce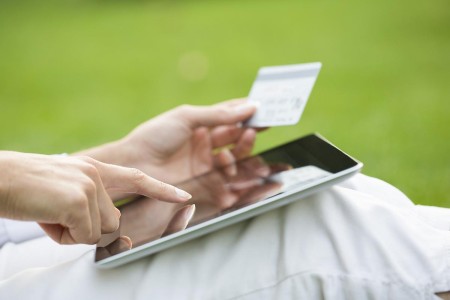 The Internet has seen a revolution in recent years with the introduction of smartphones, meaning that three-quarters of UK consumers are now shopping online as well as or as opposed to in-store. It's not difficult to see why, either, with sites like eBay, PayPal and Amazon making it quick and easy to compare prices, select a product and have it delivered as soon as the very next day, all at the tap of a finger or touch of a button. For those trying to compete in the market, it is wise to have a responsive website design to ensure customers choose your brand over all others.
Finding your business online
Over 80% of customers check out the company they are planning to buy from online first – and 66% of smartphone and tablet users say that they are disappointed or encouraged to go elsewhere if the website is difficult to find, non-existent or difficult to navigate. Bearing all this in mind, it really does pay to have a good online presence that not only secures you new customers, but also keeps existing clients coming back time and time again.
Responsive design for eCommerce
Responsive, accessible design is a real must nowadays for websites of all kinds. Smartphones have made checking out a company or making a purchase online almost instantaneous – last year, browsing on smartphones and tablets overtook browsing on conventional machines such as laptops and PCs for the first time. With so many of us using the Internet on our smartphones for ease and quickness, it's essential that your website is responsive.
A responsive website fits perfectly to the screen of the device you are viewing it on – meaning no frustrating zooming in and out and swiping back and forth to browse products or read text. Responsive websites also load quicker and display just as they would on a desktop – so no broken links, void images or corrupted fonts.
Why choose responsive design?
A non-responsive website experience can be very frustrating, especially when trying to purchase something. The instantaneous nature of smartphones has made us impatient and for that reason, customers don't tend to stick around if they are having trouble making a purchase. In the tap of a finger, they can find the product or service elsewhere, with a company whose website is simple and easy to use.
At Access by Design, we specialise in responsive web design in Sussex and Chichester, and know how important it is for businesses of all shapes and sizes to have a good-quality, accessible presence online. Contact us today to see how you can gain more custom and make your e-commerce website smartphone-friendly today.
Related posts