Terms of Website Use
PLEASE READ THESE TERMS AND CONDITIONS CAREFULLY BEFORE USING THIS SITE
This terms of use (together with the documents referred to in it) tells you the terms of use on which you may make use of our website, whether as a guest or a registered user. Use of our site includes accessing, browsing, or registering to use our site.
Please read these terms of use carefully before you start to use our site, as these will apply to your use of our site. We recommend that you print a copy of this for future reference.
By using our site, you confirm that you accept these terms of use and that you agree to comply with them.
If you do not agree to these terms of use, you must not use our site.
Other applicable terms
These terms of use refer to the following additional terms, which also apply to your use of our site:
Our Privacy Policy (available on this website under the Legal section), which sets out the terms on which we process any personal data we collect from you, or that you provide to us. By using our site, you consent to such processing and you warrant that all data provided by you is accurate.
Our Acceptable Use Policy (available on this website under the Legal section), which sets out the permitted uses and prohibited uses of our site. When using our site, you must comply with this Acceptable Use Policy.
Our Cookie Policy (available on this website under the Legal section), which sets out information about the cookies on our site.
If you purchase goods from our site, our Terms and conditions of supply will apply to the sales.
Information about us
This website is a site operated by the company named on this website. All relevant company details and regulatory authorities are on this website.
Changes to these terms
We may revise these terms of use at any time by amending this page.
Please check this page from time to time to take notice of any changes we made, as they are binding on you.
Changes to our site
We may update our site from time to time, and may change the content at any time. However, please note that any of the content on our site may be out of date at any given time, and we are under no obligation to update it.
We do not guarantee that our site, or any content on it, will be free from errors or omissions.
Accessing our site
Our site is made available free of charge.
We do not guarantee that our site, or any content on it, will always be available or be uninterrupted. Access to our site is permitted on a temporary basis. We may suspend, withdraw, discontinue or change all or any part of our site without notice. We will not be liable to you if for any reason our site is unavailable at any time or for any period.
You are responsible for making all arrangements necessary for you to have access to our site.
You are also responsible for ensuring that all persons who access our site through your internet connection are aware of these terms of use and other applicable terms and conditions, and that they comply with them.
Your account and password
If you choose, or you are provided with, a user identification code, password or any other piece of information as part of our security procedures, you must treat such information as confidential. You must not disclose it to any third party.
We have the right to disable any user identification code or password, whether chosen by you or allocated by us, at any time, if in our reasonable opinion you have failed to comply with any of the provisions of these terms of use.
If you know or suspect that anyone other than you knows your user identification code or password, you must promptly notify us at the contact email address on this website.
Intellectual property rights
We are the owner or the licensee of all intellectual property rights in our site, and in the material published on it. Those works are protected by copyright laws and treaties around the world. All such rights are reserved.
You may print off one copy, and may download extracts, of any page(s) from our site for your personal use and you may draw the attention of others within your organisation to content posted on our site.
You must not modify the paper or digital copies of any materials you have printed off or downloaded in any way, and you must not use any illustrations, photographs, video or audio sequences or any graphics separately from any accompanying text.
Our status (and that of any identified contributors) as the authors of content on our site must always be acknowledged.
You must not use any part of the content on our site for commercial purposes without obtaining a licence to do so from us or our licensors.
If you print off, copy or download any part of our site in breach of these terms of use, your right to use our site will cease immediately and you must, at our option, return or destroy any copies of the materials you have made.
No reliance on information
The content on our site is provided for general information only. It is not intended to amount to advice on which you should rely. You must obtain professional or specialist advice before taking, or refraining from, any action on the basis of the content on our site.
Although we make reasonable efforts to update the information on our site, we make no representations, warranties or guarantees, whether express or implied, that the content on our site is accurate, complete or up-to-date.
Limitation of our liability
Nothing in these terms of use excludes or limits our liability for death or personal injury arising from our negligence, or our fraud or fraudulent misrepresentation, or any other liability that cannot be excluded or limited by English law.
To the extent permitted by law, we exclude all conditions, warranties, representations or other terms which may apply to our site or any content on it, whether express or implied.
We will not be liable to any user for any loss or damage, whether in contract, tort (including negligence), breach of statutory duty, or otherwise, even if foreseeable, arising under or in connection with:
use of, or inability to use, our site; or
use of or reliance on any content displayed on our site.
If you are a business user, please note that in particular, we will not be liable for:
loss of profits, sales, business, or revenue;
business interruption;
loss of anticipated savings;
loss of business opportunity, goodwill or reputation; or
any indirect or consequential loss or damage.
If you are a consumer user, please note that we only provide our site for domestic and private use. You agree not to use our site for any commercial or business purposes, and we have no liability to you for any loss of profit, loss of business, business interruption, or loss of business opportunity.
We will not be liable for any loss or damage caused by a virus, distributed denial-of-service attack, or other technologically harmful material that may infect your computer equipment, computer programs, data or other proprietary material due to your use of our site or to your downloading of any content on it, or on any website linked to it.
We assume no responsibility for the content of websites linked on our site. Such links should not be interpreted as endorsement by us of those linked websites. We will not be liable for any loss or damage that may arise from your use of them.
Different limitations and exclusions of liability will apply to liability arising as a result of the supply of any goods by use to you, which will be set out in our Terms and conditions of supply.
Uploading content to our site
Whenever you make use of a feature that allows you to upload content to our site, or to make contact with other users of our site, you must comply with the content standards set out in our Acceptable Use Policy (available on this website under the Legal section).
You warrant that any such contribution does comply with those standards, and you will be liable to us and indemnify us for any breach of that warranty. If you are a consumer user, this means you will be responsible for any loss or damage we suffer as a result of your breach of warranty.
Any content you upload to our site will be considered non-confidential and non-proprietary. You retain all of your ownership rights in your content, but you are required to grant us and other users of the Site a limited licence to use, store and copy that content and to distribute and make it available to third parties. The rights you license to us are described in the next paragraph (Rights you licence).
We also have the right to disclose your identity to any third party who is claiming that any content posted or uploaded by you to our site constitutes a violation of their intellectual property rights, or of their right to privacy.
We will not be responsible, or liable to any third party, for the content or accuracy of any content posted by you or any other user of our site.
We have the right to remove any posting you make on our site if, in our opinion, your post does not comply with the content standards set out in our Acceptable Use Policy (available on this website under the Legal section).
The views expressed by other users on our site do not represent our views or values.
You are solely responsible for securing and backing up your content.
Rights you licence
When you upload or post content to our site, you grant the following licenses:
A worldwide, non-exclusive, royalty-free, transferable licence to use, reproduce, distribute, prepare derivative works of, display, and perform that content in connection with the services provided by our site and across different media and to promote the site or services; and
A worldwide, non-exclusive, royalty-free, transferable licence to allow third parties to use the content for their purposes.
We will only ever use your materials to carry out your instructions to us – unless, very exceptionally, a court or other regulator orders us to disclose them.
Viruses
We do not guarantee that our site will be secure or free from bugs or viruses.
You are responsible for configuring your information technology, computer programmes and platform in order to access our site. You should use your own virus protection software.
You must not misuse our site by knowingly introducing viruses, trojans, worms, logic bombs or other material which is malicious or technologically harmful. You must not attempt to gain unauthorised access to our site, the server on which our site is stored or any server, computer or database connected to our site. You must not attack our site via a denial-of-service attack or a distributed denial-of service attack. By breaching this provision, you would commit a criminal offence under the Computer Misuse Act 1990. We will report any such breach to the relevant law enforcement authorities and we will co-operate with those authorities by disclosing your identity to them. In the event of such a breach, your right to use our site will cease immediately.
Linking to our site
You may link to our home page, provided you do so in a way that is fair and legal and does not damage our reputation or take advantage of it.
You must not establish a link in such a way as to suggest any form of association, approval or endorsement on our part where none exists.
You must not establish a link to our site in any website that is not owned by you.
Our site must not be framed on any other site, nor may you create a link to any part of our site other than the home page.
We reserve the right to withdraw linking permission without notice.
The website in which you are linking must comply in all respects with the content standards set out in our Acceptable Use Policy (available on this website under the Legal section).
If you wish to make any use of content on our site other than that set out above, please contact us via the email address on this website.
Third party links and resources in our site
Where our site contains links to other sites and resources provided by third parties, these links are provided for your information only.
We have no control over the contents of those sites or resources.
Applicable law
If you are a consumer, please note that these terms of use, its subject matter and its formation, are governed by English law. You and we both agree to that the courts of England and Wales will have non-exclusive jurisdiction. However, if you are a resident of Northern Ireland you may also bring proceedings in Northern Ireland, and if you are resident of Scotland, you may also bring proceedings in Scotland.
If you are a business, these terms of use, its subject matter and its formation (and any non-contractual disputes or claims) are governed by English law. We both agree to the exclusive jurisdiction of the courts of England and Wales.
Contact us
To contact us, please email us using the contact email address on this website.
Thank you for visiting our site.
Google Vlog #09 - Goggle loves good code!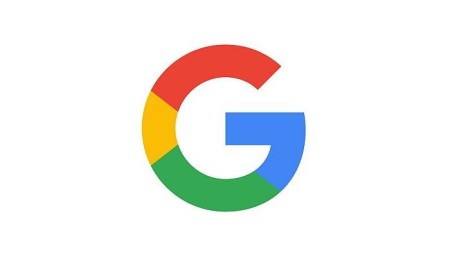 Here's my 9th tip, looking how important the code quality of your website is to Google!
*** TRANSCRIPT ***
HI I'm Clive Loseby from Access by Design. I'm talking to you today about 20 things you need to know about your website and Google in 2017.
Number 9. Google loves good code. The code that is used to build your website should adhere to website standards.
Now these standards have been around since 1999 and they are freely available. Basically it is a way of making sure that the website, if it's built to those standards, will work for as many people as possible and Google will like it because Google can evaluate it quickly.
Yes it's tricky to do but the effort that's put into doing it will always pay dividends because remember Google is blind; it doesn't see the pretty websites that we see or you may see, it just looks at the code and it analyses it in milliseconds.
Getting your website built properly is absolutely essential.
If you would like a free review of your website and its code quality please do get in touch. Thank you
Clive Loseby, Access by Design. award-winning web design, Chichester.
How to choose the best domain for your business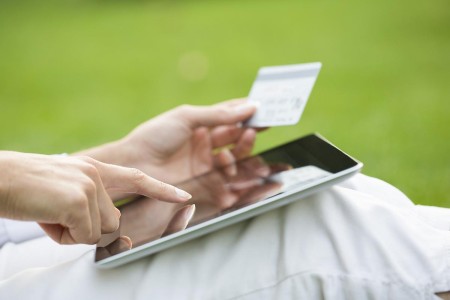 After thinking about a name for your company, the next hardest decision is to choose the right domain. No it is not as simple as sticking your business name and attaching .com or .co.uk, the cleverest domains have been thought through with the end user in mind.
Points to remember when choosing a domain
Be unique
There are so many businesses and websites in the World it is obvious that there will be some duplication but when creating a domain you need to be unique. Perform a Google search or better still, ask your website designer to check them out for you – they are also best placed to tell you what does and definitely does not work when it comes to website design. If there is someone with the exact same name, then do not use it even if you want .com and they are .tv, consumers will not be able to tell the difference and will click away. They click on the other business and you have lost a sale.
Make it easy to spell
Make it easy to type without complicated spelling. Removing issues of mis-spelling by keeping it simple and to the point. Try not to use too much slang unless it is relevant to the site.
Keep your audience in mind
Keep your demographics in the forefront of your mind at all times. If the audience is younger, then appeal to them with language they would find inviting so they click through and check out the site. If the consumer is older, keep it really simple - so many of the older generation do not like computers and use them just for research so don't put them off searching for you by using language they may find offensive of difficult to type. This is also true for current trends just do not use them. This may not be always true but for the majority of time it is. Trends are just that, trends, meaning they will come and go making your site look out dated very quickly.
Make it memorable
Make it memorable. If potential customers see you on the side of a van or billboard, they cannot always write down your details. Over complicating the domain name could lose business; if they cannot remember it and keep it in their head until they find a pen then you have lost another sale.
Lose the hyphens
No numbers of hyphens. Sites are passed around by word of mouth a lot of the time and verbally giving numbers or hyphens can be hard to communicate. It has also been noted to perform badly with Google rankings so it really is not a good idea.
When choosing your domain, keep it short, relevant and to the point as much as you can. It needs to be catchy and memorable so consumers have it at the forefront of their minds when they need your services next.
Access by Design, a web design Chichester company.
Making Your Website Accessible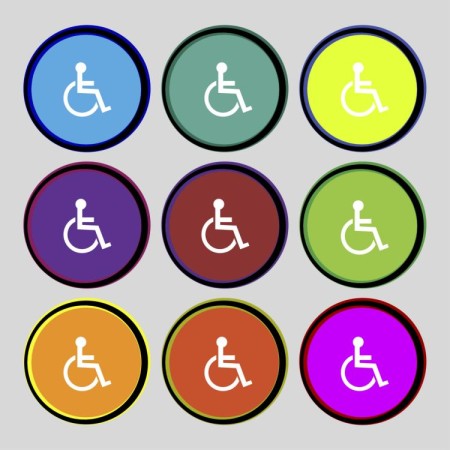 The Internet is an invaluable source of information and platform for people to socialise, learn and input their own ideas and thoughts and it should be accessible to everyone accessing on every platform -including users with disabilities.
Sadly, however, many disabled users find themselves unable to access and use a range of websites if they are not set up in the correct way. Web accessibility means that users with disabilities can use, understand, navigate and interact with the Internet. By ensuring that your own company website is one of many accessible websites you are ensuring that it can be used by people with disabilities and therefore you don't exclude potential clients that need additional features in order to use your website to its best advantage.
What makes a website accessible?
Making your website accessible refers to making is accessible to people with disabilities which may affect a person's ability to access the Internet. These include visual, auditory, physical, neurological and cognitive disabilities. Accessible web design allows for anyone suffering a permanent or temporary disability to be able to access and use your website easily. With the Internet becoming an increasing resource in many aspects of education, employment, shopping, recreation and even governmental procedures- website accessibility is becoming ever more important.
Making your website accessible can be as simple or complex as you choose. Simple steps to take can be increasing the text size using large print and using easy read text to aid those suffering dyslexia. By using no styling you are allowing the website to be screen-reader compatible for the visually impaired that use this tool to vocalise what is on the screen. Ensuring you don't use clashing colours and adding an alt tab to photos, which explains the basics of the image, can also aid the visual impaired. You can also include a site map to aid with the navigation of your company website and also evaluate the content of your web page, ensuring that it is easy to understand and comprehend.
Responsive web design
Responsive website design is an approach to website design which allows your website to have an optimal viewing and interaction experience. It allows for easy reading and navigation of your website and also reduces the amount of resizing, scrolling and panning to a minimum. Not only does this make your website more accessible for anyone with a disability but also allows your website to be viewed easily from any mobile device.
If you take steps to ensure your company website is accessible to everyone then you are opening your potential customer base up to an entirely new audience. Access by Design, a web design Chichester company can help you to turn your web page into an accessible website with minimal hassle and help you to access a whole new group of internet users.
It's not all about the Keywords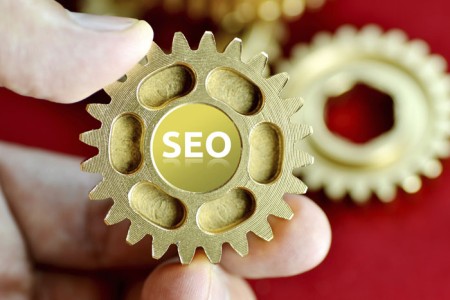 Keywords have long been thought of as the key to moving your site up Google's ranking. However, while content does matter, and keywords play their part, there are many aspects including the website design, social media marketing and content marketing that all play a key role in your ranking.
Keywords
Websites have been around for a long time and have been growing in their structure, design and development all this time. Page ranking is no different. Years ago, businesses would add keywords in their site content mainly on the homepage and also make those words bold. The thinking behind this was that Google's 'robots' (or algorithms), scoured the internet checking out homepages and picking up on the keywords. These words were used to establish rankings. The more repetition, the higher up the rankings you would soar. However, while keywords throughout sites are still used, they are not the main source. The key is learning and understanding Google algorithms. Google do not always tell you what they are, as they change around 500 times a year, but changes in the algorithms can account for dips and changes in organic web traffic and fluctuations in your overall ranking. So what can you do about this? Let's take a look at some areas you can influence when it comes to your website development.
Website Design
Curiously, the design of a site can have a detrimental effect on your rankings. If the site has not been developed correctly, then Google algorithms simply cannot cope with crawling your site. The crawler looks at colours, wording and even the layout of a website, which is why it's essential to use a reputable website designer to get the most from your site.
Social Media
The algorithms still check for links on your site to and from other sites (backlinks) and also links from others to you. Online marketing campaigns are key in this area. Social media plays such a huge role in people's lives nowadays so much so these activities are also taken into account. Blog writers linking to your site or comments on social media about you all go towards getting you great kudos. The more your site and its name are out there the easier it will be to find for anyone including Google. More and more businesses are launching full-scale online marketing campaigns including social media to ensure they get blanket coverage where needed.
Remember, it is not all about the keywords. They are of importance, but they now have to work alongside other factors to ensure Google algorithms are met. Choose a web design Chichester company that can get the best from your website, and talk to Access By Design today about how they can take your business forward.
Social Media – How does it affect SEO?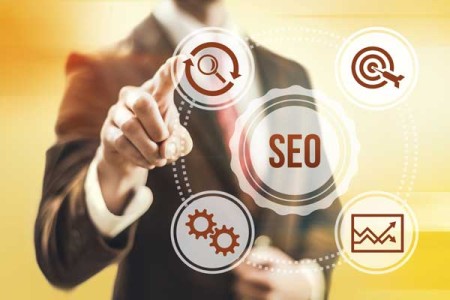 Social media is used by millions of people worldwide each and every day. No matter if you run a small business or a large corporation you run the risk of missing out on a huge target audience if you fail to include social media in your online marketing strategy.
Including social media in your online marketing campaign can help you to reach millions of potential new customers every day. Social media optimisation can also have a beneficial impact on your company's SEO, which creates even more potential for you to expand your online presence.
The Internet is changing
Recent years have seen a shift in how customers use the Internet and today Facebook has more visits than Google. Internet users are now more likely to search for businesses and companies on social media sites such as Facebook or Twitter. Therefore, it is imperative to include social media in your online marketing campaign in order to stay ahead of your competition.
SEO
With millions of users worldwide, social media can help you to get your company name out to a much wider audience. As this happens, you are increasing your overall brand awareness, leading to more searches online for your company. Once Google recognises that more people are searching for your organisation they will relate this to mean it is becoming more popular and therefore award it a higher ranking.
Linking and sharing
Social media allows for the sharing of information amongst a huge worldwide audience. If your company releases a video or statement about a new product then you can link this to your social media and customers around the world can share it. The more shares it receives then the wider your audience becomes. Popular videos and links on social media will also increase your SEO as Google recognises the popularity of your content. You can also link your social media to your website and encourage discussion on platforms such as Twitter and Facebook by inviting users to tweet or share what they see.
Don't get left behind
Social media is rapidly becoming the biggest platform for companies and businesses both small and large to advertise their brand. If you are unsure of where to start, companies such as web design Chichester based Access by Design can help you to implement social media advertising today. Don't miss out on the opportunity to advertise yourself on the biggest online platform by dismissing social media as an important part of any online marketing strategy.
Why Blog?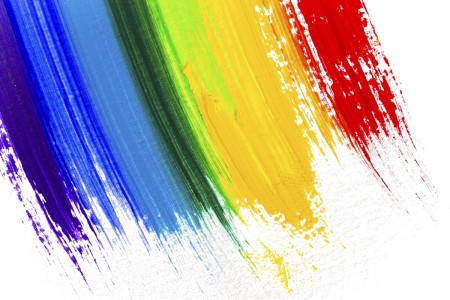 Blogging isn't just for young hipster types who are travelling or raving about the latest game or make-up. Adding a regular blog to your company website can have many benefits, including an increased SEO and a larger audience.
Including a regular blog on your website can help to keep your existing clients informed and updated and also help you to reach out to potential new clients. Blogs also help you to increase your online presence both on Google and also on social media. The importance of blogging should not be ignored if you want to stay ahead of the game.
Benefits of blogging
One of the main benefits of blogging is that it can attract traffic to your website. Every time you write a new blog post you create one new indexed page on your website. This gives you more opportunity to show up in search engines. If you update your blog frequently then it also gives search engines such as Google clues that your website is active and they should be regularly checking for new content to surface.
Blogs can also be shared easily amongst social media allowing your company to reach a wider audience. Each blog post can be linked to social media sites such as Twitter or Facebook and you can encourage your blog reader to share or tweet about what they have reads; encouraging discussion and increasing your brand awareness.
Blogs can help you to establish and authoritative tone and give the reader the impression you are an authority in your area. This helps to create trust in your brand. Blogging can also help you convert interest into leads if you include a call to action in each post encouraging readers to download special offers or look into your latest product or service.
Content is key
When writing as blog for your company website it is important to carefully consider your content. You don't want to write a blog for the sake of it you need to consider the points you want to get across to your reader. You should also aim to include key words that search engines will recognise to help increase your SEO.
If you are struggling to come up with original content for your blogs then a copywriting service, such as those offered by Access by Design, a web design Chichester company, may be the best option for you. Here you will receive original blog content that will work, perfectly for your business and also full of keywords to help your online profile expand.
Easter Graphics for Clients (JPEG)
Easter graphics for clients (PNG)
What Colour Scheme is Best for My Website?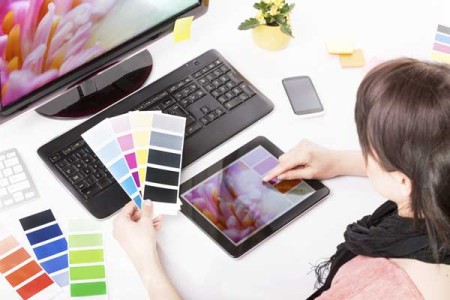 Your website is in its most basic terms a public online resume for potential clientele, and that being said it is vital that your website outshines your competitors. Creating a responsive accessible design for your website is key and content is obviously important but what colour scheme you choose will likely also determine if your site visitors will take the time to view it. There can be a frustratingly fine line between too much and too little that can be maddening when choosing the right colour scheme to attract the potential clients your are looking for. Here are a few basic starters to build on.
Build Around Your Logo
If your business has a logo (as it should) then it is important to start your colour scheme based on the colours in your logo. A bold background will do anything but highlight your business logo. That's not to say that the colour scheme of your website has to match your logo colour for colour, but at the very least pick your logos most dominant colour and work from there. Remember as important as your logo's eye appeal is. it's the overall appeal of your website that should be your main focus.
Basic Colour Pallette
Using too many colours can be distracting to your website visitors, and a busy colour scheme can look disorganised and messy. If you are having issues finding colour schemes that work together to your liking then try starting with your favourite primary colour. Your web design in sussex team should be able to guide you on colours that go with it.
If for example you like the colour blue or if blue is in your company logo then you can build your scheme from a navy shade of blue in the background and highlight the content with whites and powder or baby blue accents. If you want your website to have a basic bold look then use the lighter primary colour on the background and use darker shades and black to showcase your content.
Minimalist
This may seem contradictory as far as accessible website designs are concerned, but there is a wide variety of ways to utilise a minimalist layout. Neutral colours are not particularly eye appealing on their own, but something as simple as a shock of colour can change the entire dynamic of the look.
A pale yellow or blue grey background with a small shock of colour can give your page a sophisticated elegance that will appeal to all manner of visitors, and when paired right can give a very mature and professional look.
Does it Appeal to your eye?
Whatever experience you have with websites, we aren't all that different from one another in terms of what we considered an attractive and well laid out website. If your bias to your brand makes you unsure if you do in fact have a website with a responsive and accessible design then start surfing the web for similar themed sites to yours, and take note of the features on the competitors sites that stand out to you. If you love the layout of your page, chances are potential visitors will as well.