Access by Design are offering you a free website review!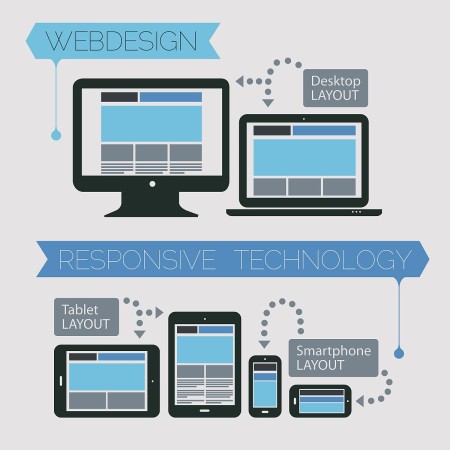 Why your website may need reviewing…
You might be thinking about your marketing strategy for 2015 and we want to take the opportunity to offer you a free website review. We will check firstly if your website is responsive – meaning it is optimised for any screen it is being viewed on – then we will check its accessibility and social media presence.
Why is Accessibility important?
The Disability Discrimination Act has widely believed to be applicable to websites since 2004 but in actual fact it has applied to websites was 1999, 16 years ago! Not having an accessible website can have serious consequences for you and you business, not just from the equality standpoint or the legal requirements – but it can actually impede your business financially too! The disabled population in the UK has a collective annual spending power of over £80 billion – something well worth getting your hands on!
Why is it important to incorporate Responsive Design?
It is a well known statistic that nearly 40% of people in the Western world only access the internet through smart phones or tablets these days. If your customers are part of this percentage that are unable to easily access your website through these devices, they will simply not use your website – or your business.
We have been developing Responsive websites since 2011 and were one of the first companies in the UK to adopt it. During that year the technology was relatively unheard of. However, now we are in 2015, the technology really should be overlooked as it could impact your business more than you may realise.
Should I bother with Social Media?
Yes! The power of social media cannot be overstated. Its influence is global and seems to only be increasing each day. If social media is something that gives you a bit of a headache, we can help explain how it will work for your business. (We also offer a complete social media syndication package when you have your website designed by us… a good incentive to consider us for your next website revamp!)
Take a look at our most recent website launches to get you inspired…
Follow this link for 4BR
Follow this link for GDP Comms
Follow this link for HNW Architects

We are the experts in developing your online presence – so why not get in touch?
We are offering you this free website review because we want to get to know you and your business. If you would like to find out if we can help your business access anyone, anywhere on any device or platform, give us a call on (01243) 776399.
You can also contact us either by email by following this link or calling our office number on 01243 776399.
Related posts