The Importance of Website Accessibility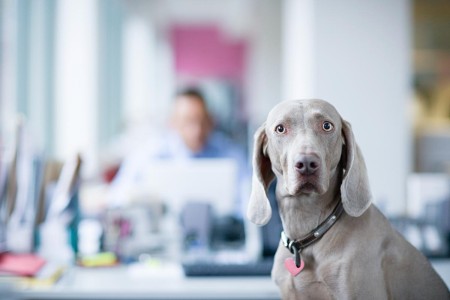 Ensuring Inclusivity and Compliance
In today's digital age, having an online presence is essential for individuals, businesses, and organizations of all kinds. However, ensuring that your website is accessible to everyone is not just a matter of good practice; it's a legal and moral imperative. In this article, we will explore why website accessibility matters and how to determine if your website needs to be accessible.
Accessibility legislation varies from country to country, but in the United Kingdom and many other nations, website accessibility is primarily divided into two categories: websites within the Public Sector and all other websites.
Websites within the Public Sector
Public sector websites encompass entities like local and national governments, schools, colleges, hospitals, and more.
In 2018, the UK government issued specific guidelines detailing the standards required for accessibility in public sector websites.
Every Other Website
All other websites, including those operated by businesses, organizations, and individuals, fall under this category.
Regardless of their nature, these websites are also subject to accessibility requirements as defined by the Equality Act, which was enacted in 2010.
So, how do you know if your website needs to be accessible? The answer is straightforward: if your website can be accessed from within the UK, it must be accessible to disabled people. Failure to ensure accessibility can have serious consequences.
Why Website Accessibility Matters
When a website is not accessible, it creates barriers for disabled individuals, making it difficult or impossible for them to use it. This exclusion not only goes against principles of inclusivity but also has legal ramifications.
Loss of Potential Customers
If your website is inaccessible, you risk alienating potential customers with disabilities. They may simply choose not to engage with your website and opt for accessible alternatives.
Legal Consequences
Under the Equality Act, disabled individuals have the right to take legal action if they encounter discrimination due to inaccessible websites. This can lead to legal disputes, settlements, and financial penalties.
Public Sector Implications
Public sector websites that fail to meet accessibility standards may face sanctions from the government. Non-compliance can damage an organization's reputation and hinder its ability to serve the public effectively.
Additional Costs
Even if you eventually decide to make your website accessible after facing legal issues, the process can be costly and time-consuming. It's more cost-effective and prudent to prioritize accessibility from the outset.
Website accessibility is not an option; it's a necessity.
Ensuring that your website is accessible to all is not only the right thing to do but also a legal obligation in many countries, including the UK. Failure to comply can result in lost customers, legal action, financial penalties, and a tarnished reputation. So, if you are wondering whether your website needs to be accessible, the answer is a resounding yes. It's time to make inclusivity a priority and create a digital space where everyone can access information and services without barriers.
Would you like to find out more?
If you would like to find out more about website accessibility, please follow these links:
Watch my TED Talk
Find out more about website accessibility audits
Discuss having an accessibility audit of your website
Have a 1-hour consultation on any aspect of website accessibility
Clive Loseby
Access by Design
Beautiful, WCAG Compliant, Accessible Website Design
Delivering an Outstanding Website Accessibility Audit
Award-winning Web Design, Chichester
Related posts