Today is a day of triple celebration!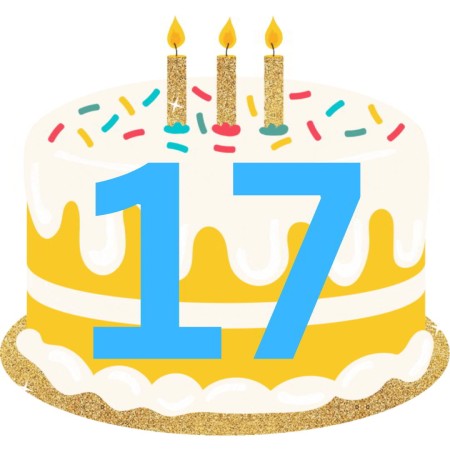 By the strangest of coincidences, 3 events are happening today.
What is happening?
Firstly, today is Global Accessibility Awareness Day! It was first launched in May 2012 with the aim of getting everyone talking, thinking and learning about digital (web, software, mobile, etc.) access or inclusion and people with different disabilities. This is obviously so close to our hearts!
This is fantastic! What else?
Secondly, it is our 17th birthday! On 18th May 2006, Access by Design officially came into existence with the aim of showing the world that it is possible to have a website that is both well-designed whilst also being fully accessible to disabled people!
Wow! What is the third thing?
Thirdly, we are finalists in the Small Awards tonight in London, in the Best Online Business Category! The Awards Ceremony is at St Mary's Church, Marylebone and we will be dusting off our glad rags!
Regardless of the outcome tonight, I'm proud of the small contribution we have made towards making the digital world a more accessible place and so thankful for meeting so many incredible #a11y's along the way.
There is much to do!
However, with 230 million inaccessible websites currently on the Web, the work has barely begun!
Caption: GAAD Logo, Access by Design Logo, Small Awards 2023 Logo. The text reads "Happy GAAD everyone!!! Today is also our 17th Birthday!"
Would you like to find out more?
If you would like to find out more about website accessibility, please follow these links:
Watch my TED Talk
Find out more about website accessibility audits
Discuss having an accessibility audit of your website
Have a 1-hour consultation on any aspect of website accessibility
Clive Loseby
Access by Design
Beautiful, WCAG Compliant, Accessible Website Design
Delivering an Outstanding Website Accessibility Audit
Award-winning Web Design, Chichester
Related posts