What you DON'T see is what you REALLY get!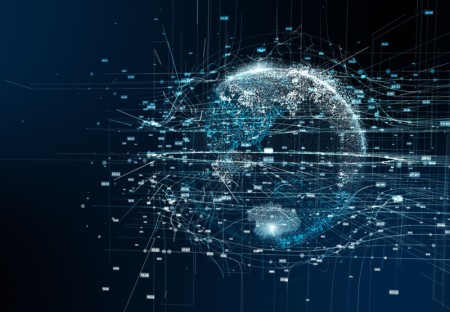 Anxious times but also an opportunity?
The impact from the coronavirus is already being felt by everyone. I can't offer any more advice on staying safe and getting through this very challenging time than is given on a daily basis by many others. In China, the same word is used for both "crisis" and "opportunity" and I wanted to start putting out some content that might be useful to you, just in case you have started thinking about what you could do differently. We will all need to adapt in one way or another.
There are over between 1.6 and 1.9 billion websites on the web (source: https://hostingtribunal.com/blog/how-many-websites/#gref), although that number reduces down to a mere 400 million if you are only considering websites that are active. It is still a reasonably large number though. Google has, at some point, visited all of them!
From mine (or your) point of view
Websites can look dated quite quickly and different people have different tastes: what looks clean and stylish to one person may be too gimmicky for someone else. Thankfully we rarely see flashing images any more (as they can induce epileptic fits) but we all appreciate a website that is, above anything else, easy for us to use.
As the use of mobile phones and tablets increased over recent years, there understandably have been new styles developed for those devices and, as swiping up and down was now very easy to do, websites were developed that were at least a metre long! OK, I may be exaggerating somewhat but I am sure you will understand what I mean.
I can see the logic in having a long page that gives you all the information you need without having to look at any other pages but such an approach is not effective with Google. Not only that, over 30% of visitors to a website are using a desktop and scrolling down long webpages is not particularly easy to do.
Anyway, we all have our own preferences about the style of website that we are most comfortable with but, regardless of how nice it looks, Google doesn't care!
From Google's point of view
Google goes "straight under the hood / bonnet" (delete according to continent!) and assesses every website in milliseconds. Regardless of the claims made by whoever built your website, Google can tell immediately if:
Your website has a SSL certificate (padlock)
Your website is mobile friendly (according to Google NOT just because is seems to work on your phone)
Your website is coded properly
Your website is accessible for people with disabilities
Your are hosted in the country in which you are based
Your domain reflects the country in which you are based
and a whole load of other things! Google uses this information to decide where to rank a website for any keyword. You don't have to be perfect, just better than your competitors!
Watch this space for a lot more information on the above!
Where to start?
If you would like to find out more about where your website currently sits with Google and what you can do to improve it, why not ask for one of our free website reviews?
Follow the link below to find out more:
https://accessbydesign.uk/services/website-review/
Clive Loseby, Access by Design and Run Your Own Website. Award winning web design, Chichester.
Related posts