Run Your Own Website is Highly Commended in the Observer Business Awards!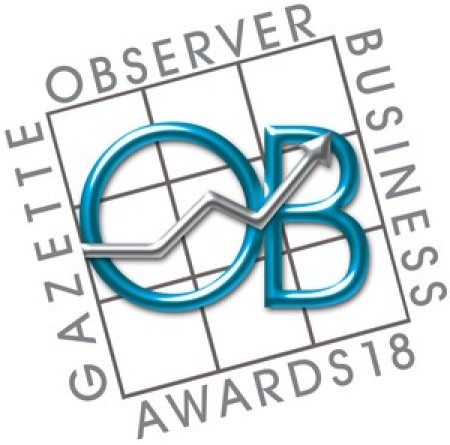 I am delighted to announce that our flagship product, Run Your Own Website received the honour of being Highly Commended at the Chichester Observer Business Awards last Friday! We were finalists last year, with only a few sites launched, it was wonderful to be recognised for the progress we have made since then, with over 50 sites launched!
It has been a really exciting time with many sites either having just been launched or about to be launched. We have got some plans underway to expand Run Your Own Website and offer different versions of it to different types of businesses this year and we can see that the product is just going from strength to strength!
Everyone is looking for a well-built, mobile, tablet and Google-friendly website these days and, as we have been building websites for over 11 years, we believe we have a good reputation for the build quality of our work. We are a local company with big ambitions and we firmly have our sights set on winning the Awards outright next year, like we did back in 2015!
We have a wonderful night at the Avisford Park Hotel and we want to pass on our sincerest congratulations to all of the winners, many of whom we know personally.
It may be that you are thinking that it is time your website had a refresh and that you are interested in seeing how Run Your Own Website could work for you? It might also be that you are interested in having a bespoke design build? In either case, do give us a call on 01243 776399, we would love to hear from you!
Clive Loseby, Access by Design. Award-winning web design, Chichester.
Related posts