Access by Design shortlisted for Small Award!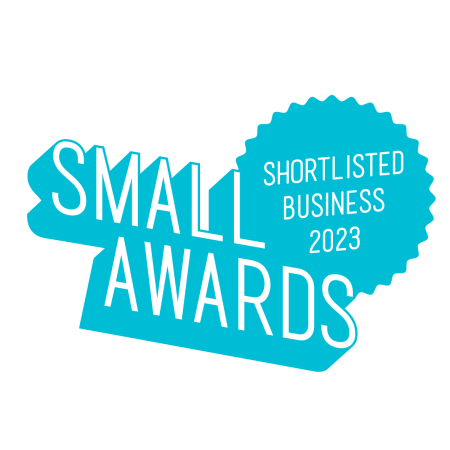 The Digital Star Award
We are very proud to announce that we have been has been shortlisted for the Digital Star Award at this year's Small Awards.
Now in its seventh year, The Small Awards is a nationwide search for the smallest and greatest firms in the UK, across all sectors. It is organised annually by Small Business Britain, which champions, inspires and accelerates the nation's 5.5 million small firms.
What is the award for?
We have been chosen as one of just eight finalists for the Digital Star Award for best digital-only business that recognises small businesses that operate only through digital channels, using the internet to market, sell and promote their products and services.
The award celebrates strong use of digital channels to engage customers, innovation in web design and functionality, and growth in audience over time.
With eleven different categories, the Small Awards celebrate the dynamism and resilience of the UK's small business sector, across everything from sustainability heroes to digital stars, to long-standing family businesses.
From the Founder of Small Business Britain
"The Small Awards is all about celebrating the incredible small business owners who are at the heart of the economy and communities," said Michelle Ovens CBE, Founder of Small Business Britain "They are an opportunity to recognise and applaud the passion and tenacity of the nation's small firms, particularly during such turbulent times. Access by Design should be incredibly proud of being shortlisted for this award and we can't wait to celebrate with them in May."
What do we think about being shortlisted?
We are utterly thrilled to be selected as a Finalist for this Award, in the best digital-only business category. Whether it is through the accessible websites that we create or through working with other organisations with our amazing team of disabled testers, we have a single purpose – To Change The World, One Website At A Time! We are really looking forward to attending the awards in May!
Judged by a panel of industry experts, the winners of all categories, along with the overall winner of Small Business of the Year, will be announced at a glittering awards night in London on 18 May 2022.
This event follows the incredible return of the in-person Small Awards ceremony last year, which had been held online during the pandemic. The ceremony will this year be held at St Mary's church in London, with plans underway for a night of entertainment, inspiration and celebration for UK's greatest small businesses.
Would you like to find out more about what we do?
If you would like to find out more about website accessibility, please follow these links:
Accessible Websites, Beautifully Designed
Always Delivering an Outstanding Website Accessibility Audit
Award-winning Web Design, Chichester
Related posts