Innovation
Responsive Accessible Design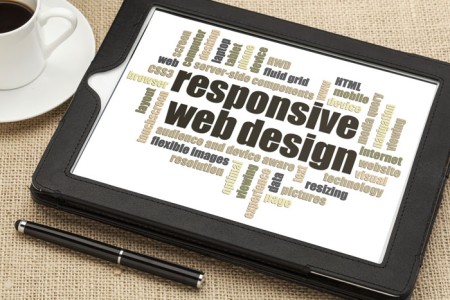 Responsive website design will make your website stand out from the crowd and will make your business truly unique.
Responsive Web Design
These days, people are viewing your website in any number of different ways – on smartphones, tablets, netbooks, laptops, widescreen monitors and even games consoles. Our newest development will allow your website to react to the device on which it's being displayed! On a smartphone, the navigation bar will be presented in a way which is easy to use, but is suitable for a smaller screen size. As you increase the screen size and view the same website on a tablet, the layout changes to present the information in a different format which is still easy to navigate, but makes use of the larger space. The layout keeps changing and adapting, right the way up to the standard format which appears on a large PC monitor.
This is the latest cutting edge technique on the web design scene, increasing accessibility for all and ensuring your website will always look fantastic.
Future proofing your website
Access by Design can use these latest techniques to give you a long lasting, flexible design that is accessible to as many people as possible and keep you one step ahead of your competitors.
Accessible Web Design
Access by Design have always facilitated disabled access at the highest level to every one of our websites. This is regardless of whether the disability is visual, auditory or physical. Since the Disability Discrimination Act (1995) applied to websites in 1999, there has been a de jure obligation to use this technology. However, in reality, less than 5% of all websites are deemed to be accessible under the DDA. As a company we have always led the way in harnessing the £80 billion annual collective spending power of the British disabled population. If you are at all interested in sharing a portion of this £80 billion (you'd be mad not to) then you need your website to also be accessible.
Already have a website?
You might already have a website and want to stay with your current provider but also want to have this fantastic new technology. That's no problem, Access by Design can adapt your existing website and make it responsive. Give us a call on 01243 776399 to find out how!