This is why you need to take action now!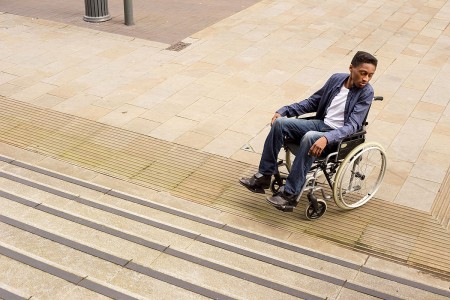 Accessibility Audit Enquiry
I had a chat with a travel company this week. They had some concerns about how accessible their website was for disabled people and they wanted me to undertake a full website accessibility audit and work with their design term to remedy any issues.
Before the initial meeting, I undertook a quick appraisal of their website and initially I was very pleased. My starting point is always to not use the mouse, in any way. This is where most websites (over 99% of them) fail. It may be possible to navigate through some of the website using just a keyboard but certainly not all of it. Google "The Tab Test" if you want to find out more about this.
Using a keybaord
Anyway, I found this website fell into the 1% and I was able to navigate the website fully using just keyboard. I even went as far as to make a booking. I filled in my details and hit the Enter key to proceed to the booking confirmation page.
Nothing happened.
I reloaded the page and tried again. I switched browsers but the problem remained.
I then moved my mouse over the button and, hey presto, it lit up like a Christmas tree and I was able to proceed to the booking page.
A clear breach of the Equality Act
OK, so this is where it gets serious. This website, right now, is in clear breach of the Equality Act and they are open to litigation. There is no grey area here: a disabled customer cannot book their travel through this website.
What made matters worse is that their accessibility statement was the usual generic nonsense that had been copied from somewhere else and it contains information that was factually untrue. They would have no chance in a court of law.
Do not miss out on potential clients!
Website accessibility for disabled people should not be an afterthought. In these difficult times, we do not want to lose a customer because they are unable to use our website and we certainly do not want the expense of litigation.
If you would like a free 15 initial consultation about the accessibility of your own website, please follow this link: https://calendly.com/cliveloseby/accessibility-audit-free-initial-consultation
I also run a free website accessibility workshop once a month, please follow this link to book yourself in: https://webaccess.live
Related posts