The problem with choosing a website provider...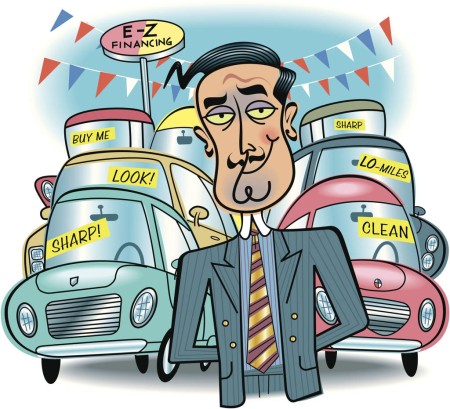 ... is like buying a car!
I know nothing about cars, I can't even change the oil on mine. When it came to buying my current one (a lovely old Volvo), I asked Simon, a local brilliant mechanic, to look out for one for me. If I didn't know Simon, I would not know whether one car would be better than another at the local car dealer.
They all look shiny and clean, inside and out, they all start and seem to work equally well on a test drive and, even though I could have a look at the engine, I would not have a clue whether it was in good condition or not.
This is the experience many of us have when choosing who to build our next website. Most websites look very nice, but we have no way of knowing what they are like "under the bonnet". Why would you care anyway? Simple: because Google does!
A couple of "under the bonnet" examples
I have a look at someone's website last week, it was built with a very well-known low-cost provider and looked fine. The problem was that it had 961 coding errors on the home page! From Google's perspective, this would be like buying a car that is only able to go backwards. Everything else about it works well, as long as you are happy with only ever driving in reverse!
There was another website I looked at which only had a few coding errors and therefore should have been perfectly acceptable to Google. The only problem was that it was not fully mobile / tablet friendly, which meant that it was not usable for 66% of visitors coming to it. This is akin to a car that was not able to go over 30mph on any road, even a motorway!
How is the award-winning web design, Chichester, business different?
So how do you know that the website you invest in will not have these hidden faults?
Well, if it is one of our websites, either a full bespoke build or one of our lower cost Run Your Own Websites, it will have no coding errors when it is launched. None.
This is just like buying a car that will just run and run, like my trusty old Volvo, happily driving smoothly with a mere 140,000 miles on the clock.
Wouldn't it be nice to not have to worry about whether your website was going to run and run because it was just built properly?
Get in touch!
If you would like to find out more about how we could help you grow your business with a fantastic, well-built and Google-friendly website, do call us on 01243 776399, drop us an email:
We would love to see how we could help you move forward, confident that your website will be performing really well for you, 24 hours per day, 365 days per year!
Related posts