Here is one easy way to resolve your website accessibility issues!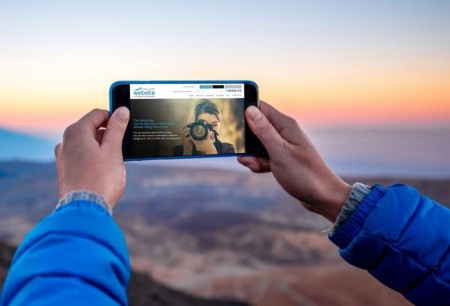 I am delighted to announce that today is the day that Run Your Own Website Version 2 is officially launched!
What is it?
Run Your Own Website is all the knowledge we have gained from the last 15 years of creating beautiful, accessible websites, distilled into one amazing product! Whether you are looking you are a sole trader, small business, charity or other not-for-profit organisation, we will have an option that will be perfect for you.
You can have a single page, a brochure website, e-commerce, even one with a subscription paywall! You can start small and upgrade to further options at any stage.
What about accessibility?
Website accessibility for disabled people is of fundamental importance, as websites fall under the Equality Act. Every Run Your Own Website is at the highest level of accessibility, guaranteed. Each one also comes with its own accessibility statement.
Version 2 has been in development for some time and our showcase website was itself was built with it, so anything you see on this website, you can have!
Where can I see it?
In case you were wondering, you do not have to actually run your website if you do not want to, we would be very happy to run it for you instead. Please do have a look and we would love to have the opportunity to discuss it with you further. Please follow this link to visit the website: https://runyourownwebsite.uk
Where can I find out more about website accessibility?
If you would like to find out more about website accessibility, why not come along to our next Website Accessibility Workshop? It is free to attend, please follow this link to book yourself in: https://webaccess.live. We also have a website dedicated specifically to it, please follow this link to visit it: https://websiteaccessibilityaudit.co.uk.
Beautiful, Accessible, Web Design, Chichester.
Related posts