Making Your Website Accessible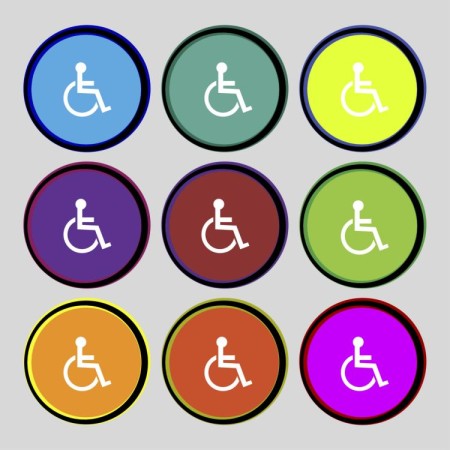 The Internet is an invaluable source of information and platform for people to socialise, learn and input their own ideas and thoughts and it should be accessible to everyone accessing on every platform -including users with disabilities.
Sadly, however, many disabled users find themselves unable to access and use a range of websites if they are not set up in the correct way. Web accessibility means that users with disabilities can use, understand, navigate and interact with the Internet. By ensuring that your own company website is one of many accessible websites you are ensuring that it can be used by people with disabilities and therefore you don't exclude potential clients that need additional features in order to use your website to its best advantage.
What makes a website accessible?
Making your website accessible refers to making is accessible to people with disabilities which may affect a person's ability to access the Internet. These include visual, auditory, physical, neurological and cognitive disabilities. Accessible web design allows for anyone suffering a permanent or temporary disability to be able to access and use your website easily. With the Internet becoming an increasing resource in many aspects of education, employment, shopping, recreation and even governmental procedures- website accessibility is becoming ever more important.
Making your website accessible can be as simple or complex as you choose. Simple steps to take can be increasing the text size using large print and using easy read text to aid those suffering dyslexia. By using no styling you are allowing the website to be screen-reader compatible for the visually impaired that use this tool to vocalise what is on the screen. Ensuring you don't use clashing colours and adding an alt tab to photos, which explains the basics of the image, can also aid the visual impaired. You can also include a site map to aid with the navigation of your company website and also evaluate the content of your web page, ensuring that it is easy to understand and comprehend.
Responsive web design
Responsive website design is an approach to website design which allows your website to have an optimal viewing and interaction experience. It allows for easy reading and navigation of your website and also reduces the amount of resizing, scrolling and panning to a minimum. Not only does this make your website more accessible for anyone with a disability but also allows your website to be viewed easily from any mobile device.
If you take steps to ensure your company website is accessible to everyone then you are opening your potential customer base up to an entirely new audience. Access by Design, a web design Chichester company can help you to turn your web page into an accessible website with minimal hassle and help you to access a whole new group of internet users.
Related posts