2015: a good year to use responsive accessible design for a website about the Magna Carta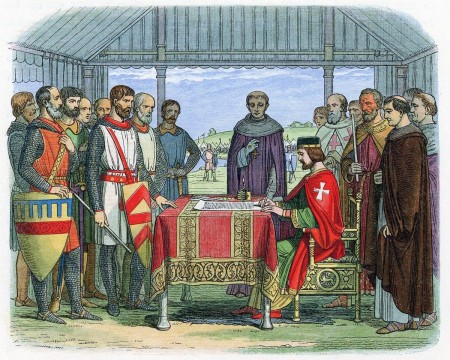 Of course, we have no idea if you are already aware about this, but 2015 marks a crucial anniversary relating to the Magna Carta. "What anniversary? The Magna what?" Okay, so if those are the questions that passed through your head just then, there is clearly a need for some explanation. 2015 is the year of the 800th anniversary of the sealing of the Magna Carta, which is today considered one of history's most crucial constitutional documents. Furthermore, you could set up a responsive and accessible website that can aid many people in learning more about this document and the anniversary celebration events that will take place during the year.
A summary of the history of the Magna Carta
It was on 15 June 2015 that a group of subjects of the then King of England, John, had the monarch seal the Magna Carta under oath. The document was intended to limit the monarch's powers by law; to be more exact, it was aimed at forcing the king to permit particular liberties for his people and accept that his rule was not arbitrary. The charter didn't actually do much to practically restrain royal power during the medieval period, it did gain huge symbolic significance. In fact, today, it is widely seen as the first of many important constitutional documents that have helped to safeguard personal liberties in England and around the world.
Advantages of forming a website about the Magna Carta
It should not, therefore, come as particularly surprising news to you that the 800th anniversary of the sealing of the Magna Carta is being celebrated with many events in England and even events in other countries around the globe, including the United States, Canada and Poland. You can view the official website for the anniversary celebrations to see a comprehensive run-down of events. However, before you do that, consider the benefits of, with assistance from the web design Sussex business Access by Design, setting up a website that includes much information about the Magna Carta.
These benefits could include enabling people to learn about various upcoming events related to the Magna Carta, even events not related to the anniversary. They could also include informing people of obscure facts about the charter and making money through use of paid advertising. An accessible and responsive website design crafted by Access by Design can help you to attract a good number of visitors to that website.
Related posts