What the iPad's history suggests about responsive website design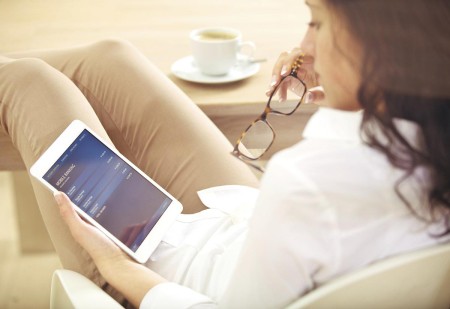 Five years have now passed since Steve Jobs, then the CEO of Apple, publicly unveiled an intriguing new device called the iPad. It seemed like a giant iPhone, except that it couldn't actually be used as a phone. Apple called it a "tablet". The audience at the event where Jobs showed off the iPad were apparently enthusiastic, but observers elsewhere were more skeptical. Initially, the iPad seemingly effortlessly sold in millions and critical voices eventually faded. But, five years later, what does the history of the iPad suggest about the merits of responsive website design?
The iPad "falls between two stools—not quite a laptop, not quite a smartphone"
After Jobs first revealed the iPad way back in January 2010, technology magazine WIRED asked its readers, in a poll, for their thoughts. Approximately 60% of them responded that they did not intend to purchase one, largely because they felt that their smartphones and laptops already met their needs that the iPad seemed to be aimed at meeting. Why would they need what was "not quite a laptop, not quite a smartphone" - to use famous television satirist Charlie Brooker's words? How the iPad has sold in the years since then is wonderfully revelatory.
The rise and fall of the iPad
In the first few annual quarters that the iPad was on the market, sales soared and soared. Figures for each new quarter would typically reveal that sales had doubled, sometimes almost tripled, since the same period the year before. By the 2012 fiscal year, the iPad was selling in double-digit millions each quarter, resulting in the company selling, in total, over 58 million of the tablets in that year. However, 2013's first quarter saw the first sales decline, when there were 14.6 million units sold compared to the more than 17 million a year earlier. Though an impressive 26 million units were sold at 2014's beginning, sales dropped in the following three quarters.
These figures hint at the unpredictability of what can be popular purchases for Internet use - just look at the recent rise of smaller tablets and 'phablets'. The web design Chichester company Access by Design can help you to build a responsive website that can be viewed just as well on screens of a diversity of sizes, and so not be as adversely affected by changes in popularity of smartphones, tablets and, indeed, 'phablets'.
Related posts