Run Your Own Website has now passed the 45 mark!

I am really pleased to announce that we have now launched 47 sites since our amazing product, Run Your Own Website, went live in 2016! We have 15 currently being built and are taking on new orders all the time! We can build and launch a Run Your Own Website within 2 weeks of having the content so why not talk to us today about what we could do for you!
Here are the latest Run Your Own Websites, you can see more on our Live Sites page.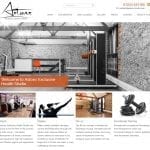 Astons Studio is a fantastic health and fitness studio that has just opened near Goodwood, Chichester. They are the first in the country to offer the revolutionary eGym product, which delivers measurable improvement in your fitness. The gym is gorgeous, check it out on their website!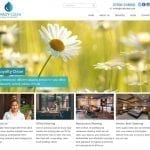 Loyalty Clean are a fantastic Southampton-based cleaning company. They offer exceptional commercial and boat cleaning services and have a strong reputation for always going the extra mile!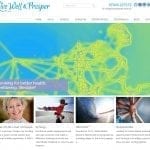 Helen Prosper is an inspirational expert in the health and wellbeing sector. She has been a long-time proponent of the amazing Synergy product range and has recently become involved in the most advanced health monitoring device on the market, the Helo.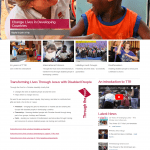 Through the Roof are an extraordinary charity who provide expert advice to Churches in the UK on how to make themselves more accessible for people with disabilities. Amongst other things, they refurbish wheelchairs and take them out to Africa. They also have an online shop, our first Run Your Own Website to do so!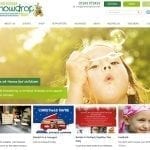 The Sussex Snowdrop Trust are another extraordinary charity, providing fantastic respite care and support for families with terminally ill children. They also have a secure online shop selling Christmas cards! If you haven't bought your Christmas Cards yet, why not buy from them?
We have got even bigger and better plans for Run Your Own Website next year, now we have got the online shop facility up and running!
If you would like to find out how we can help you, why not give us a call on 01243 776399?
Clive Loseby
Access by Design
Award-winning web design, Chichester
Related posts