Twice bitten...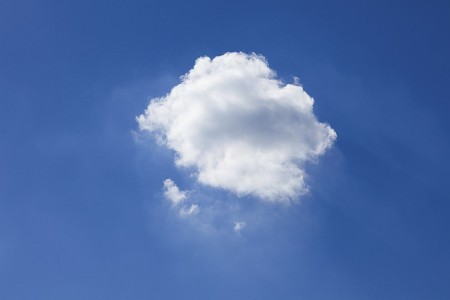 I met a lady recently I will call Jane. This is not her real name but she has kindly given me permission to tell her story.
Jane was setting up a new business, which was providing advice and support to other small businesses. She needed a website and engaged someone to build one for her. The developer took it upon himself to build the website from scratch and charged her £10,000 to do it. Yes that's right, £10,000 for a small start-up business. That in itself is perhaps not an unreasonable price to pay for a custom build (I can think of many projects that have cost 10- or 20 times as much!) but the difficulty was that the website never worked properly. The whole process became protracted and difficult; in the end Jane cut her losses and abandoned the project.
She then got in touch with another developer, who suggested that everything she wanted could be achieved within the WordPress framework and offered to do it for £2000.
Unbeknown to her, this developer was not a developer at all and in fact sub-contracted all of his work to India. The website was built on a template bought from Theme Forest for $45 and a large mish-mash of plugins were downloaded and installed, to provide the functionality she required.
The difficultly was that some of the plugins downloaded were not well-written, there were javascript conflicts, certain things did not work and she was continually finding problems. She would be charged to fix problems every time and so far she has spent an additional £2000 with the developer, trying to just get it working. She is now fearful of asking for anything because she can't afford to pay for any more work. She does have access to the CMS (content management system) but has had no training in using it whatsoever and has not been given any kind of training manual.
So, £14,000 spent on two websites, neither of which work properly.
I explained to her that not all website designers are the same, some of them actually have a different way of working that is open, transparent and predictable.
With Access by Design, a web design Chichester company, it is simple. We do it properly.
There are 4 stages: Design, Build, Test, Launch.
Design – we work with the client to generate a brief. We find out about their business and come up with a bespoke design that reflects their aspirations. We have a first time acceptance rate of over 95% but will work with the other 5% until it is exactly right. If we did not do this, it would be like having a piece of gravel in your shoe. Mildly annoying at first but becoming increasingly unbearable eventually!
Build – we build the site in accordance with the brief and design. Once the build is complete, we then train our client in all aspects of managing the site and we work with them in finalising all of the content.
Test – when the client is happy that the site is complete, we then restrict access to it whilst be test it. Every website we build goes through 83 checks, ensuring that it is robust, works well on different devices and different browsers. We even go back as far as Internet Explorer 7, which is more than 12 years old! Our reasoning for doing this is simple, you do not know what device or browser a visitor to your website may be using but, if your website does not work for them, they won't try it again later, they will just go elsewhere.
Launch – once everything is complete, we will launch the website. If there any issues found, we always fix them for no additional charge, although the robustness of our websites means that this is a rare event. The only time we would charge a client is if they wanted any upgrades or additional features asked for.
It is not difficult, if you build a site properly in the first place, without shortcuts, you will not have a protracted period of fixing issues afterwards!
If you would like to talk to us about how we may be of service to you, please do get in touch, either by calling 01243 776399 or following this link to send us an email.
Access by Design, a web design Chichester company that just does it properly.
Related posts