Access by Design: Online Accessibility for Everyone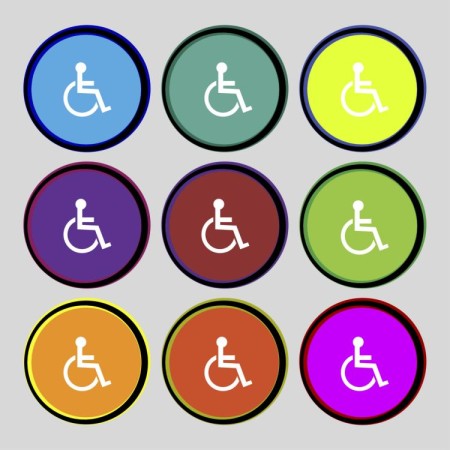 We currently live in a very exciting time. Our development as a species has increased exponentially with the age of technology. In the last 30-40 years we have become connected to almost everyone in the world at the touch of a button, which has ultimately brought us closer.
As most people are aware, the amazing benefits the Internet brings us can also result in exploitation and the infringement of privacy. However, this blog only focuses on the positives – because our business is built on the foundations that everyone deserves equal access to the benefits to the online world. If this also comes with negative aspects – so be it. We at Access-byDesign simply want the choice to exist.
Online Accessibility as a Choice, not a Privilege
Unfortunately, not every person with an internet connection gets the choice of being able to easily access websites online – this is usually because they have some sort of disability which means their specific requirements are not met by the site's code they are trying to visit. This could be anything from auditory or visual aids to well-structured navigation.
However, this could also be someone using a smartphone or tablet to try and view a site that is not made with responsive design. Research has shown that 84% of users will leave an unresponsive site within a few minutes on these devices. This demonstrates therefore that online accessibility affects a broad range of people that is not exclusively related to disability.
Sure, it seems bizarre perhaps that online accessibility can be seen as a subject for equality but actually, in today's world, it isn't. Although we may be experiencing economic turmoil in most of the world, our everyday access to technology is drastically growing.
Let us give you a real life example of how online accessibility affects individuals…
A real life example
Jessica Loseby, Access-byDesign's Co-founder now spends most of her days confined to her bed due to her chronic disability and ill health. She therefore can only access the internet through her iPad or mobile phone as she cannot get to a desktop computer and her low mobility prevents her from easily using a laptop.
Despite this, she still works for Access-byDesign 15 hours a week and has managed to do all of this year's Christmas shopping, providing presents, food and managing the in-laws (a hard enough task as it is!) She has done all of this from her bed. She could not have done all this without accessing responsively designed websites that could be used easily with her iPad.
The Two Types of Online Accessibility
To explain in further detail about the two components to online accessibility, this blog will define both Accessible Website Design and Responsive Website Design.
Accessible Website Design is used to facilitate disabled users on the website. The code is written clearly in a way that allows users to access the site in the specific way they require. So, for example, a blind internet user who needs voice dictation screen readers will be able to navigate easily through the website and find what they are looking for.
Responsive Website Design is used to facilitate all Internet users viewing the website from a device that isn't a desktop computer or laptop. This includes all smart devices like smartphones and tablets. In Jess's case she requires responsive design even though she happens to have a physical disability – meaning that the two should work in conjunction with each other to help all internet users.
Online Accessibility and Your Business
So you see, online accessibility requires both Responsive and Accessible Design in order to reach everyone using the web. If you are thinking that your website has neither, then luckily for you, Access-byDesign are the experts on Responsive Accessible Design.
We have been designing Responsive, Accessible Websites for three years (centuries in the world of technology) and we love to help as many businesses as possible achieve complete online accessibility for their website users. Remember, more users could potentially mean more customers.
Online Accessibility is not just limited to disabled people, nor is it limited to businesses with lots to spend. It is an equality issue that this Chichester Web Design company is tackling, one business at a time.
To find out how we can make your website responsive and accessible, start by getting a free quote from us by following this link.
Related posts