We are finalists again in the Observer Business Awards!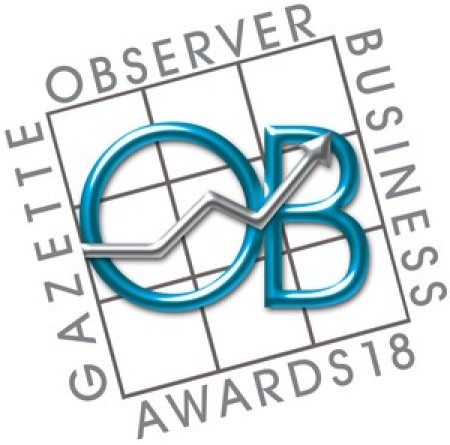 Access by Design, a web design, Chichester agency are through again!
I am absolutely thrilled to announce that, for the second year running, we are finalists in the Observer Business Awards, for Product Innovation. This is for our flagship product, Run Your Own Website! 3 years ago, we won the Award for Product Innovation, for being amongst the first web design companies in the UK to fully adopt responsive design back in 2011. What made us different was the fact that we combined it with our accessible web design techniques to create what was truly a world first: Responsive Accessible Design.
Two years ago, we took one of our bespoke websites and converted into an off-the-shelf product called Run Your Own Website. The allows our clients to have a website that is truly Mobile, Tablet and Google Friendly for the fraction of the cost of one of our Bespoke Websites.
Finalists even though Run Your Own Website was still very new!
It was wonderful to be at the Award Ceremony last year. We didn't win but at that time Run Your Own Website was still a new product with just a handful of websites to show. Since then, we have gone from strength to strength and have launched over 50 websites with it, with several more about to be launched!
Run Your Own Website – working for everyone!
The range of businesses and charities that have benefitted from a Run Your Own Website has been far wider than we originally envisaged. We originally targeted sole traders but since then have a lot of SMEs on board. Some have started with a Run Your Own Website because they wanted to launch a website quickly and have then gone on to commission a bespoke website from us later one. In other cases, clients have wanted to bring their previous bespoke website into the Run Your Own Website framework because it allows them to have a fresh contemporary design for a very affordable price.
Going to be a tough one!
We do not know whether we might be lucky enough to win, we are up against some stiff competition (including one of our own clients!) but it will be wonderful to attend the event again as finalists!
Would you be interested in calling this web design, Chichester company?
If you are reading this and you are thinking that you might be interested in having a Run Your Own Website for your own business, why not give us a call on 01243 776300 to see how we can help you?
Clive Loseby
Access by Design. Award winning web design Chichester.
Finalists Product Innovation Observer Business Awards 2018,
Related posts