The frustrations of using a non-responsive website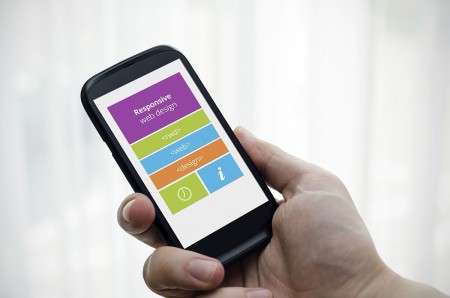 It is astonishing to think that we are now in 2015, in an age of digital revolution where over 50% of people browsing the web are on a mobile device, yet most websites out there are still do not incorporate responsive design.
Smart phones are becoming more and more affordable, with approximately 70% of people in the UK now using one on a daily basis. If people require a service, they no longer have to wait until they return home from work to switch on their computer, thanks to 3G and 4G they can access the internet practically anywhere they go on the move.
If we take the Chichester population alone, roughly 25,000 people, that means statistically around 17,500 could be using their smart phone to access the web every day. This means each person will undoubtedly experience the following frustrations from time to time:
Having to awkwardly pinch their fingers together to scroll into a website that, upon entering, had text that was so small no human eye could detect it.
Accidentally clicking on a link that was irritatingly placed too close to the one they wanted to choose/Buttons being too small to select properly.
Trying to scroll down but accidentally clicking on more links or images that were in the way.
Trying to find the 'back' button to no avail, resorting to using their mobile browser's buttons instead.
Having found an interesting article, having no means to be able to share it one social media without copying the entire url into a separate post or tweet.
So as you can see, if you own a business, investing in a responsive website is definitely something worth considering. The reality is sadly that if you do not have a responsive website, most people will not stick around to find out more about you if they are using a mobile or tablet on the web.
This Chichester web design company was creating bespoke responsive websites since 2010, before most people outside of London even knew what it was. We would even suggest that we've become an old hand at this new technology!
Why not take a look at our websites? We invite you to see for yourself what we can do with responsive accessible design.
Related posts