Oops, sorry, we didn't think of that….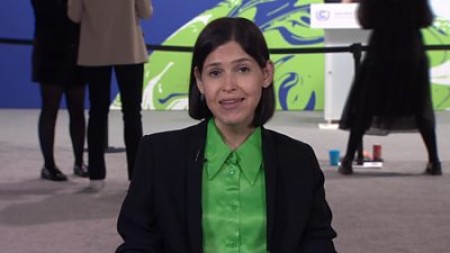 As the BBC reported yesterday, an Israeli Government Minister, Karine Elharrar, had to return to her hotel 50 miles away after waiting for 2 hours to access COP26.
George Eustace, a Government Minister, implied that this was the fault of the Israeli delegations for not specifying Ms Bennet's accessibility needs in advance.
The Israeli Embassy explained that they had "communicated over the past several weeks all the details about the minister's requirements".
What? Hang on, wait a minute….
This is not about whether appropriate communication had been made in advance or not and whether adequate preparations had or had not been made. This is completely missing the point.
My apologies for the use of capital letters but….
ACCESS FOR DISABLED PEOPLE HAS BEEN A LEGAL REQUIREMENT SINCE 1995, 26 YEARS AGO!!!!!
How could this have been allowed to happen? Simple, total and utter lack of awareness of the needs for disabled people! The fact that a Minister from a Foreign Government could also be a wheelchair user has just not occurred to anyone! There should be no need for special provision, there should be an equal right of access for everyone.
Can you imagine if a delegate had been barred from entry to COP26 because of the colour of their skin? Think about that for a moment. This is equally as serious.
Thank you to the BBC, not only for the article but also for their utterly brilliant, inclusive attitude to disability and inclusion. It runs through everything they do.
Every website in the UK falls under the Equality Act, meaning that if it is inaccessible for disabled people, is breaking the law and you are open to legal action. Ignorance is not an excuse.
If you want to find out more about website accessibility in an easy-to-understand format, come along to my next workshop on website accessibility.
Please follow this link to find out more: https://webaccess.live
Access by Design. Beautiful, Accessible Web Design, Chichester.
Changing the World. One Website at a Time.
Related posts