20 things about Google - Thing 10 – Understanding Accessibility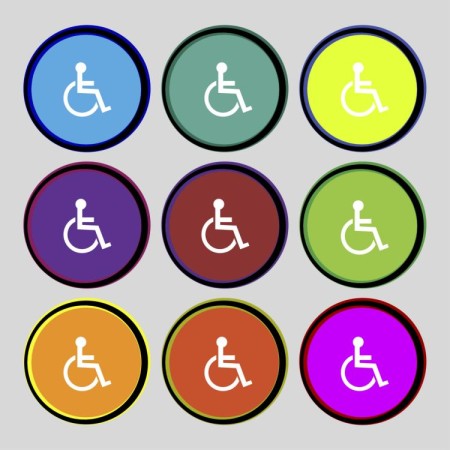 Accessibility is extremely important to us, as a company. That is why it is in our name, it underlies everything that we strive to achieve as a company and has done for the last 11 years. However, accessibility can mean different things to different people. I will begin this article by defining what we as a company mean by accessibility. It is also the same definition that Google uses, although it has only become important to them for the last 4 years, whereas it has always been important to us!
In simple terms, it means making sure that your website can be used by anyone, regardless of how old their browser is, the device they are using, the size of their screen or the type of assistive technology they are using.
By assistive technology, I mean something that may not be normally used to view or navigate a web page. Most people will use a mouse with a website but if you are blind you will not be able to do that. You might have poor motor skills and just find using a mouse difficult anyway. In either case, you will use a keyboard instead. As an aside, I used computers before the mouse had even been invented, so I tend to use a keyboard anyway. It is often far quicker and more accurate!
To give another example, if you have poor eyesight, you might use a screen magnifier, which will enlarge a section of the screen and make it easier to read.
Now let's take this wider. If you are using a smartphone or tablet, you won't be using either a keyboard or a mouse. If you are driving a car and navigating the Web through speech recognition, you are using the same technology that blind people use! The list goes on and on, I hope you get the idea?
So, where on earth do you find out how to make a website accessible? Easy! The "building regs" for a website have existed since 1999! Can you remember what the web was like in 1999? Somewhat basic I think but even back then, it was recognised that one of the largest group of users would be people with disabilities and in fact it is a lifeline for many of them. The WCAG (Web Content Accessibility Guidelines) were developed to allow web designers to create websites that were also accessible to people who used the Web in a different way. Unfortunately, they are difficult in places and certainly require patience and thoroughness. These attributes are often sadly lacking with web designers who are just keen to get the website launched so they can move on to the next one!

The problem with that, of course, is that you end up with a website that doesn't meet the needs of some people, who might have become your next customer if it had!
This is a subject I will often return to in future blogs, as it is fundamental to us as a business and goes to the core of our identity. All you need to remember is that Google is blind and if your website is welcoming to blind people, it will be favoured by Google!
Next time... the Tab Test explained!
If you would like to find out more about how we could help you, why not give us a call on 01243 776399?
Award winning web design. Chichester based, serving businesses large and small everywhere!
Related posts