SEO Case Study - D M Gibson, Stonemason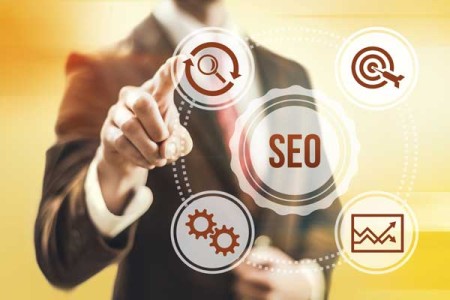 David Gibson is a stonemason based in Bognor Regis.
Last year he spent more than the average person's annual salary with Yellow Pages and Yell. His own website's rankings were non-existent – he spent a small fortune on running ads instead – in Yellow Pages for every area in the South of England, as well as replicating it all on Yell.com. Orders were beginning to drop off and, unsurprisingly, he was getting anxious. He was covering towns like Croydon, Basingstoke, Bromley, Gatwick, Southampton, Kingston, Gatwick, Guildford, Portsmouth and Slough, as well as London.
We proposed initially that we would replicate his Yellow Pages/Yell campaign in terms of areas and keywords but instead would get his own website high up on Google for them instead – for less than half of what he had spent with Yellow Pages/Yell.com.
We rewrote the copy on each page of the site, making them all optimised for Google, as well as writing four blogs per month. This was in addition to our usual monthly work outside of the website that we do with all our clients – although in David's case, this was more extensive due to the budget.
We had a six month review recently and we were able to show him the following:
He was top of Google for six of the chosen keywords, including "stonemason London", which alone has over 300 organic searches every month!
He was also in the top three of Google for eight more!
He was also on page one of Google for another five of the chosen keywords, including (wait for it)…
"stonemason", which has over 5000 organic searches every month!
Now that we have a good, solid base to build on, we are able to include other non-geographic keywords in his campaign over the next six months. These include:
stonemasonry, stonemasonry services, monumental masons, memorial masons, memorial headstones, headstone memorials, gravestone memorials, stone memorials, stone engraving, headstone inscriptions, headstone engraving, stone carving, stone cutting and stone work!
Watch this space to see how far this one is going to go!
At Access by Design, we are not just a website design, Chichester based company… we simply do amazing things with Google as well. If you would like to see what we could do for you, call us on 01243 776399 or email us by following this link.
Related posts