10 top tips to help you make your website more accessible!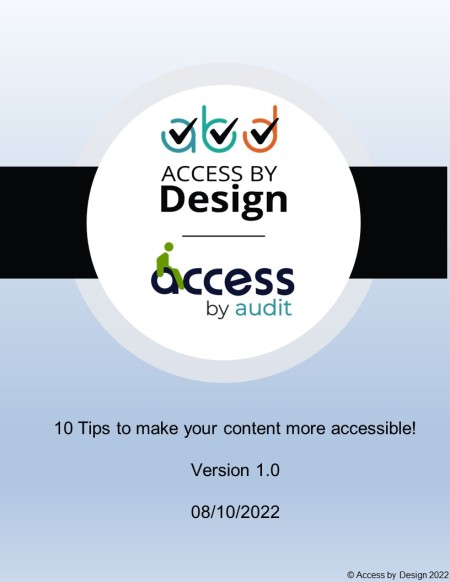 Website accessibility can be complicated area but there are some things that everyone can do to improve the accessibility of their website for disabled people.
I had put together 10 tips, anyone who manages their own content on their website should be able to do many of them. Unchanged:
There are some which will need help from an experienced web designer but mostly it is about making sure you have got the basics right.
It is available both as a text document and one with images.
If you would like a copy, please fill in the form below. I promise not to SPAM you with irrelevant stuff and you can opt-out of that anyway!
Please note: if you would prefer to have this form in a different contrast, please select the Accessibility Tools at the top of this page and choose an option that you are more comfortable with. Our Accessibility Toolbar works equally well with a mouse and a keyboard.