So what is really involved with a bespoke website?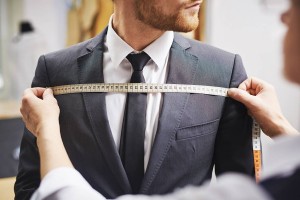 At Access by Design, we have been building bespoke websites for 11 years. Although a significant part of our business has been the development of Run Your Own Website (which is our fantastic low cost, off the shelf package that delivers the same build quality, accessibility and Google-friendliness), we love building a website that is perfectly tailored to meet the needs of our client. The way we work is always the same but, having talked to many other businesses about their previous experiences, it is become obvious that the way we work is perhaps more thorough and sets us apart from many other agencies. I thought it might be helpful to outline what we do, in case it is helpful in helping you understand what your expectations should be, if you have decided to go for a bespoke website.
The consultation process we have with our clients is extensive. After initially meeting them and getting a good understanding of their business / organisation, we have a questionnaire as our first staging point. If our client is also looking for a full rebranding, that will be tackled first and again the starting point is our questionnaire. It is a simple set of questions that will allow us to tap into what our clients aspirations truly are and the more detailed answers that they give us, the closer we will get towards what they really want.
I was a composer for TV and Film for 8 years and worked with a lot of different directors. Most of them had no knowledge of music themselves and it was my job to understand what they wanted the music to achieve and to deliver it. I might have my own views on what style of music would be most appropriate but at the end of the day, as a composer for hire, it was always far more important to meet the Directors' needs than my own.
I have carried this philosophy through to Access by Design: we do not proceed with the build stage until we have got the design exactly right and signed off. Our amazing designer Polly has always created a design that our clients love and, after a few minor tweaks, we are able to move onto the build.
The build process is more conventional, just like a house build. Polly is aware that any design that she comes up with has got to work on mobiles, tablets and generally be built to a high standard that is also fully accessible to those with disabilities. We have been using WordPress as our platform of choice for the last 10 years and, during that time, we have never bought a template, we have always coded our own. If you buy a template that has been built by someone else, you are constantly having to juggle plugins and widgets to try and get the website to look right.
When we build our WordPress templates, we always build with own code. This way we can get the website to do exactly what we want it to, in the most efficient way. WordPress is an amazing platform, however it is only as robust as the template that is used. When you buy a template in, you are immediately at a disadvantage because if there are any coding or accessibility errors, you will be unable to the fix theme.
Every bespoke website we build goes through 82 checks before launch. We even go back as far as testing it in IE7, which is 12 years old. We test on different screen sizes and in different browsers. We add different Accessibility options, for those visitors who prefer larger text, dyslexia friendly colouring or have the styling removed altogether. This last one is what happens automatically for people who are blind and use screenreaders. Whilst we recognise that we live in an imperfect world, we are confident that all our websites are tested thoroughly prior to launch.
Once the website is launched, we will submit it to Google and usually it tends to rank well within a fairly short space of time. This is particularly true if the copy has been written by someone who really understands about how to write in a Google-friendly way.
A website has a limited shelf life, as design trends change over time and new devices come out, however we still have websites running that are over 10 years old, which I think is a testament to the quality of our work.
I think the follow quote from the Michael Anderson, Head of Marketing at Brother UK sums up our approach quite well:
"Benefiting from the expertise of genuine authorities in their fields, our project was managed efficiently and proactively from start to finish. Working flexibly as an extension of our team, Access By Design in partnership with Highbrook delivered a product of the highest quality in design, accessibility and functionality. Access By Design is a rare example of a company fully understanding and delivering on a brief with the shared enthusiasm of its stakeholder."

If you are reading this and would like to talk to us about what we could do for you, please do give us a call on 01243 776399, we would love to talk to you.
Access by Design
Award winning web design, Chichester