Run Your Own Website goes Pay Monthly only from September!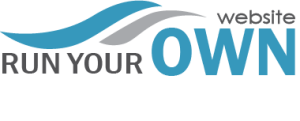 Run Your Own Website has been live for over 2 years now and is going from strength to strength. The range of clients using it is huge, from start-ups to SMEs, charities and Parish Councils. It is easy to use and it underlines our philosophy: having your website designed, built and then handed over to you to run yourself doesn't need to be a difficult process!
Every website uses our own award-winning web design expertise but at a fraction of the price of our bespoke websites. Mobile, tablet and Google-friendliness are guaranteed!
Switching to Pay Monthly
Up until now, our clients have been able to either pay for Run Your Own Website up front (paying for their hosting annually) or pay with one monthly, all-inclusive payment. From September, we are switching entirely over to the Pay Monthly option.
Our pay monthly clients will be able to take advantage of new features and designs whenever they want to. If they are on our best package (Option 4), everything is available for no additional cost! Full details available upon request. We are just so excited about what we are going to be doing with Run Your Own Website over the coming months!
Last chance to Pay Now
This does mean that that Pay Once option is still available for all orders paid for by the end of this month (August 2018). Please call us now on 01243 776399 for more details.
Clive Loseby
Access by Design / Run Your Own Website
Award-winning web design, Chichester.